Aegidienberger - horses for sale
Sort by
Date descending

b
H
e

Date descending
b

Date ascending
e

Price ascending
b

Price descending
e

Breed ascending
b

Breed descending
e

Age ascending
b

Age descending
e

Height ascending
b

Height descending
Page-1-Ad
With this option your advertisement will be extra advertised on the top page of search results. It will be listed above the regular search results.
In addition, interested parties can directly see more information. This significantly increases the number of potential buyers.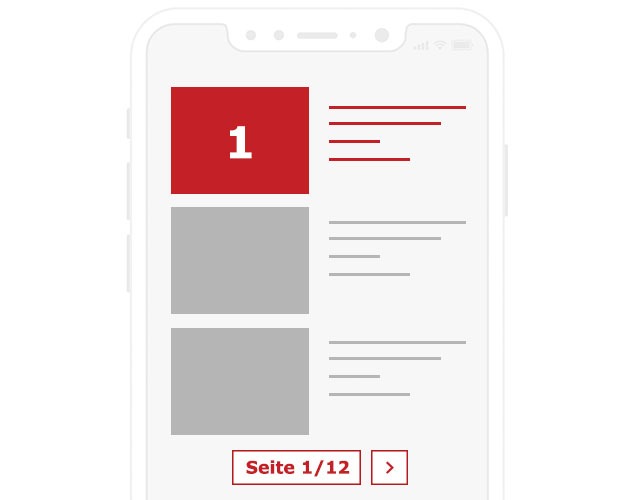 Basic advertisements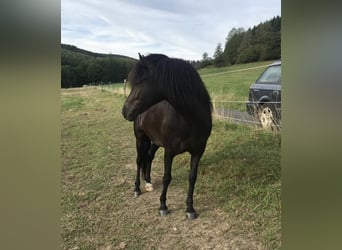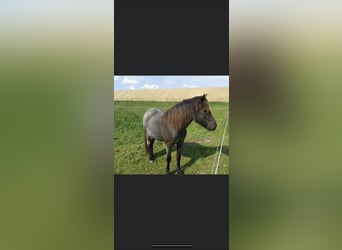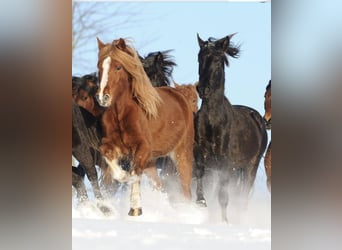 Stop looking and be found instead
With your personal request in search of the horse of your dreams.
Getting found
j

Describe yourself and your wishes

j

Receive your offer directly from certified buyers

j

Immediately online, duration of 90 days
Place a request now
Aegidienbergers for sale on ehorses
As a relatively new German breed, Aegidienbergers are still establishing their reputation as smooth-gaited riding horses. However, the two breeds that provided the foundation stock for the Aegidienberg have been admired for centuries: the Peruvian Paso and the Icelandic Horse , both of which are famous for their fast, smooth gaits. Equestrians looking for a medium-sized gaited horse will usually consider buying an Aegidienberger, as it is larger than these two breeds, but still has the agility, smoothness and speed of its ancestors. Most breeders who will sell an Aegidienberg are in Germany, though the horses are likely to acquire wider interest as the breed becomes better known.
Use and Characteristics of the Aegidienberger
Like the Peruvian Paso and the Icelandic Horse , the Aegidienberg is a small horse with a lot of strength, stamina and hardiness. But the true advantage of this breed is it's additional height. Standing between 13 hands (52 inches/132 cm) and 15 hands (60 inches/152 cm) high, Aegidienbergers are suitable for capable riders of various sizes, from adults to children. Breeders can sell an Aegidienberger of any coat colour as there are no restrictions or regulations. These tough horses have inherited the ability of their ancestors to cope easily with varying terrain, and are very easy to keep. Aegidienbergers are natural performers of the gait known as the tölt, which is usually associated with Icelandic Horses . Saddlebred horses have also contributed to this breed.
Origin and breeding history of Aegidienbergers
The Aegidienberger is named after the Aegidienberg district of the beautiful spa town Bad Honnef in North Rhine-Westphalia, Germany. It was here that the breed developed, inspired by encounters that local people had with Icelandic Horses and Peruvian Pasos . The first Icelandic Horses were already in Aegidienberg by the 1960s, brought to the area by fans of the German pony book author Ursula Bruns. Local farmers found they were good both for working the land and as riding ponies, being tough and hardy, and very strong for their size. Soon the Icelandics had a firm German following. Local breeder Walter Feldmann Senior had a vision of a breed that was larger than an Icelandic , but more elegant in appearance and could still perform the tölt. He also wanted the horse to gave have the wonderful Icelandiccharacter, hardiness and adaptability. After considering whether to cross Icelandics with Friesians to create his desired riding horse, he was inspired by a visit to Peru where he encountered the elegant yet powerful Peruvian Paso . These had all the elegance and beauty he was looking for, and they were also powerful, good-natured and hardy like the Icelandic Horses . However, the Peruvian Pasos had their unique "termino" action, an active swing of shoulder movement, which meant they were not as fast as Icelandic Horses . This could be resolved by the selective crossing of both breeds, resulting in the taller horse that Feldmann was looking for, which combined elegance with smoothness of gait, a great character and hardiness. The first examples of this new breed had arrived by the early 1980s. In 1994, after working closely with the Rheinisches Studbook and the University of Bonn, the Aegidienberger was recognised as a breed.
Aegidienbergers in Equestrianism
The Feldmann family is still very much involved in breeding the Aegidienberger today. The breed is still immensely popular in the local area. They are also a great choice for events and tournaments, which include competitive activities across a range of equestrian disciplines for young people.
i