American Indian Horse - horses for sale
Sort by
Date descending

b
H
e

Date descending
b

Date ascending
e

Price ascending
b

Price descending
e

Breed ascending
b

Breed descending
e

Age ascending
b

Age descending
e

Height ascending
b

Height descending
Page-1-Ad
With this option your advertisement will be extra advertised on the top page of search results. It will be listed above the regular search results.
In addition, interested parties can directly see more information. This significantly increases the number of potential buyers.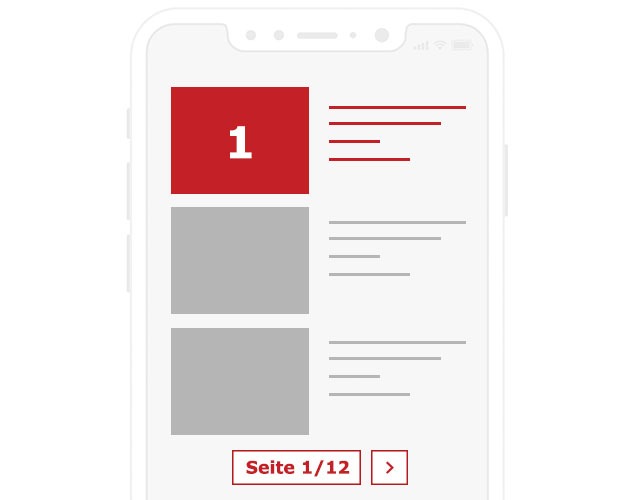 Stop looking and be found instead
With your personal request in search of the horse of your dreams.
Getting found
j

Describe yourself and your wishes

j

Receive your offer directly from certified buyers

j

Immediately online, duration of 90 days
Place a request now
American Indian Horses for sale on ehorses
American Indian Horse is a collective term that embraces all horses of the Indigenous people in the United States. Now known as Native Americans, the tribes were originally called Indians by European arrivals. Once the tribes acquired the horse, they became greatly feared horse-mounted warriors. Their horses, many descending from Spanish imports, are some of the finest on the continent. They are greatly admired, and equestrians who are interested in an American Indian Horse are looking for a horse with unique and precious ancestry. Most breeders who advertise an American Indian Horse are members of the American Indian Horse Registry (AIHR), which has existed since 1961.
Use and Characteristics of American Indian Horses
Traditional American Indian Horses show many traits that are typical of their Spanish ancestors, although each tribe originally had its own preferences and standards. These are reflected in the variety of sizes and colours of American Indian Horses. These surefooted horses can stand between 13 hands high (52 inches/132 cm) and 16 hands high (64 inches/163 cm) and generally weigh between 700 to 1,000 pounds (320 to 450 kg). Riders are able to acquire an American Indian Horse with very comfortable gaits, making them a great choice for riding long distances. All coat colours are acceptable, with pinto and leopard-spotted horses being particularly popular. Their faces are long with broad foreheads, and in some breeds, the ears are slightly hooked at the end. Draught horse ancestry is not permitted.
Origin and breeding history of American Indian Horses
Many thousands of years ago, early ancestors of the horse roamed freely over the plains of North and South America. From here, they crossed over land bridges to what is now eastern Asia and finally Eurasia, the home of the domesticated horse. However, they are believed to have become extinct in America between 8,000 and 10,000 years ago. Domesticated horses (Equus caballus) were then introduced into the Americas by colonists from both Spain and northern Europe. Indeed, horses made it possible for the Spanish Conquistadores to overcome local populations and conquer large areas of land. At first, the colonists tried their utmost to ensure that local people did not acquire horses, as riding gave the European arrivals great power over the indigenous tribes and cultures of both South and North America. However, it was not long before tribal people acquired horses, either by illicit trade or through capturing feral horses that had escaped.
The people of the plains areas of North America became gifted equestrians and their cultures were transformed through the use of the horse. Kiowa, Comanche and Apache people were noted for their horseback skills in both warfare and hunting. The various indigenous nations had access to both Spanish and north European horses, depending on their location. In the south-east, the famous Chickasaw horse was one of the first recognised as an early Indian breed. This horse contributed to the genes of the Florida Cracker Horse. The east coast was famous for its Quarter Pathers, horses mainly of British origin that were extraordinarily fast over a quarter of a mile, the ancestors of the modern Quarter Horse . In the American West, the influence was strongly Spanish, as is seen in the regional herds of Mustangs . In south-west Dakota, the beautiful, swift Nokota horses were bred. Perhaps the most famous of all the Indian horses, the Appaloosa , took its name from the Palouse River area, the original territory of the Niimíípu tribe. In recent years, some intriguing theories have circulated suggesting that the Indigenous people of America had horses before the arrival of Europeans.
American Indian Horses in Equestrianism
The contribution that native tribal people have made to American and global equestrian culture is immense. Their lovely horses excel in all Western and endurance riding events. While the number of foals bred each year is small, efforts are being made to ensure the survival of the American Indian Horse.
American Indian Horse Categories
There are various categories of American Indian Horse. Original, or Class O horses can trace their ancestry via a recorded chart that connects to one of the Mustang registries or to specific American Indian tribes or families. The Class A category includes grade horses, horses of unknown lines and horses that have been adopted from the Bureau of Land Management (BLM). Horses classified as AA are four years and older, and have at least half-O breeding. This also covers some of the BLM adopted horses. Modern or Class M horses can include the American Quarter Horse , Appaloosa , American Paint and other colour registry ancestry. Category P covers ponies , including those with pedigrees from foundation stock such as the Pony of the Americas (PoA) , Galiceno and Welsh.
i