Never miss horse ads again!
With your personal eMail search request you will be informed regularly about new horse ads that are conform to your search criteria.
H
Sort by
Date descending

b
e

Date descending
b

Date ascending
e

Price ascending
b

Price descending
e

Breed ascending
b

Breed descending
e

Age ascending
b

Age descending
e

Height ascending
b

Height descending
Page-1-Ad
With this option your advertisement will be extra advertised on the top page of search results. It will be listed above the regular search results.
In addition, interested parties can directly see more information. This significantly increases the number of potential buyers.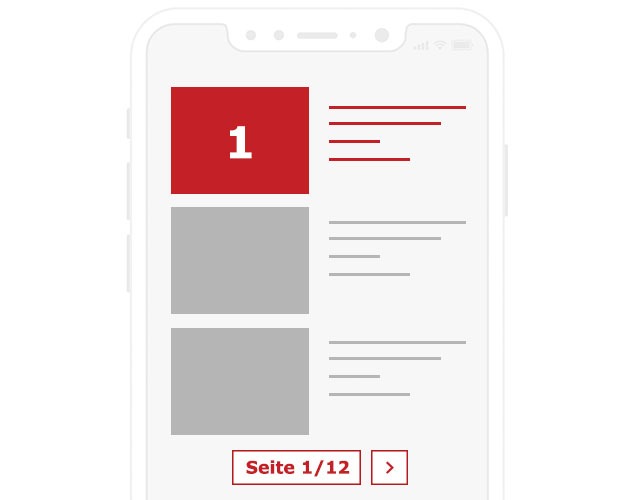 Basic advertisements
Being found rather than looking for
with your personal request to your desired horse.
to be found
j

Describe yourself and your wishes

j

receive your offer directly from certified buyers

j

immediately online, duration of 90 days
Place a request now
H
Asil Arabian

(11)
Multiple choice
Verband der Züchter und Freunde des Arabischen Pferdes e.V.

(5)
France

(2)
Germany

(4)
Netherlands

(3)
Poland

(2)
Multiple choice
Licensed

(1)
Companion

(2)
Reg. Broodmare

(1)
School Horse / Pony

(1)
Therap. Purposes

(1)
For Beginners

(1)
Green

(2)
Lunged

(2)
Protect. Contract

(2)
Ground Work

(1)
safe on the roads

(1)
Allrounder

(2)
Weight Carrier

(1)
loads easily

(1)
Halter accustomed

(4)
Barefoot

(3)
Stands for the farrier

(1)
Suitable for children

(1)
Directly from the breeder

(4)
incl. Equidenpass

(5)
No eczema

(3)
for loan

(2)
Refine your search
Incl. video

(3)
Page-1-Ad

(2)
Foal

(2)
Hide auction horses

(11)
Online since
3 days

(1)
1 week

(3)
2 weeks

(3)
Use and characteristics of Asil Arabians
Although some are technically pony-sized, Asil Arabians are always known as horses. Most stand between 14.1 hands high (57 inches/145 cm) and 15.1 hands high (61 inches/155 cm). However, no Asil Arabian buyers need fear that their horses lack strength, courage or power. These have always been qualities of the Asil Arabian, along with the ability to thrive in the arid desert climate. Their bone is dense and strong, and they have short, broad backs. In fact, vendors will sell quality Asil Arabians with one lumbar vertebra less than other breeds (five instead of six), and one fewer pair of ribs (17, not 18) as these are characteristic of the breed. Their dish faces, loftily-carried tails and floating action are other attributes of the Asil Arabian. Many are grey, followed by bay and chestnut, and some have black coat colouring.
Origin and history of breeding Asil Arabians
The term "Asil" can be translated as both "pure" and "authentic". When referring to an Asil horse, the Arabs use the term al-khail al-'arabīa al-asīla. This means that the ancestry of the horse (khail) is known, it originates within the gene pool of Arabians, and no ancestor has been cross-bred with any other breed. The horse will also be identified by strain, or type, such as Seglawi (Saqlawi), Kehilan (Kuhaylan), Munaghi (Managhi) and so on. This is essentially the horse's equine family, based on matrilineal descent. The name of the tribe that bred the horse; its human "family", is also of significance. This three-fold inheritance is what makes a horse "Asil".
Asil Arabians are classified as hot-blooded. Traditionally they lived in and around the tents of the Bedouin, living closely with the tribe, and this is partly why they bond so closely with their riders today. There are many wonderful legends and stories relating to the Asil Arabian. It is described as being created by the breath of God on the south wind or rising from the sea. One story tells of the famous five mares who answered the call when the Prophet Mohammed sounded the trumpet.
Much of the information we have about Asil Arabians derives from European, and later, American travellers who went out to the desert areas of Arabia as well as to Syria, Iran and Egypt in search of horses. Most of the exploration went on in the nineteenth century, though the names of Arabian horses appear in European and British studbooks earlier than this. The place of origin of the Asil Arabian is still much-discussed and disputed. The Bedouin tribes roamed large areas of land between the Arabian Peninsula (which was traditionally almost devoid of horses as camels were the principal animal used for riding), and Iran. The most recent DNA research indicates that modern Asil Arabians as they are known in the west can be dated with confidence as a breed within the last 200 years.
Asil Arabians in equestrianism
Asil Arabians are capable of performing in all areas of equestrianism, and they are outstanding in endurance events. They have had a great influence on many modern breeds, including the Thoroughbred and have made an important contribution to modern warmblood sport horses, such as the Trakehner. They make wonderful horses for displays and shows.
Asil Arabians: Regional and International Standards
It's important to note that the term "Asil" is interpreted in different ways by diverse organisations, particularly in Europe and America. Some of the key organisations in the West, such as the World Arabian Horse Organisation (WAHO) define a pure-bred Arabian horse as one in any registry or studbook in their own listing of acceptable registries. WAHO recognises the contribution of Syrian and Iranian sources of the modern Arabian Horse rather than the Arabian Peninsula. The Asil Club of Germany recognises only horses whose pedigrees are based on the Bedouin breeding of the Arabian Peninsula. The North American Al Khamsa organisation also only recognises Bedouin-bred lines from the Arabian Peninsula. The US-based Pyramid Society draws on Egyptian Arabian horse heritage to promote the Straight Egyptian Arabian Horse. The Arabian Horse Association of America dates back to 1908 and includes Arabian, Half-Arabian and Anglo-Arabian horses in its registry.