10 results
Belgian Draft

H
Never miss horse ads again!
With your personal eMail search request you will be informed regularly about new horse ads that are conform to your search criteria.
H
Sort by
Date descending

b
e

Date descending
b

Date ascending
e

Price ascending
b

Price descending
e

Breed ascending
b

Breed descending
e

Age ascending
b

Age descending
e

Height ascending
b

Height descending
Page-1-Ad
With this option your advertisement will be extra advertised on the top page of search results. It will be listed above the regular search results.
In addition, interested parties can directly see more information. This significantly increases the number of potential buyers.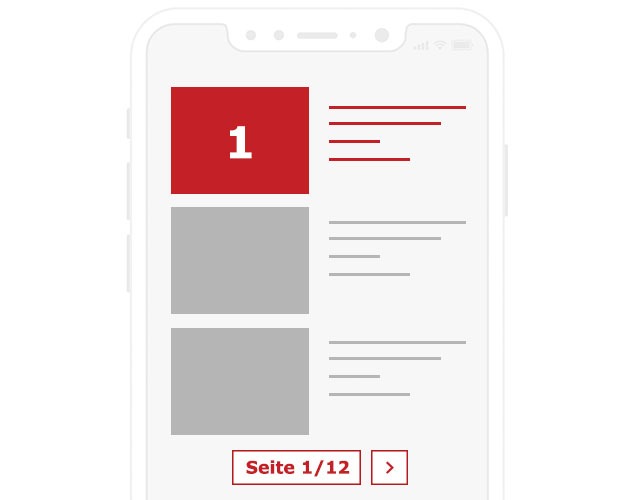 Belgian Draft Mix, Gelding, 9 years, 16 hh, Gray-Dapple
F: LIPIZZANER | MF: IWAN VAN AARDENHOF (K.2894)
Driving
- Leisure - Baroque - Working Equitation
HU-2760
Nagykáta
Belgian Draft, Gelding, 3 years, 15.2 hh, Chestnut-Red
Driving
- Leisure
DE-52382
Niederzier
Belgian Draft, Stallion, 1 year, Gray-Blue-Tan
Leisure


4 Hufe im Glück eV
DE-24558
Henstedt-Ulzburg
Belgian Draft, Stallion, 1 year, Brown
Leisure


4 Hufe im Glück eV
DE-24558
Henstedt-Ulzburg
Basic advertisements
Belgian Draft, Mare, 2 years
F: MILO VAN LUCHTEREN | MF: TIJN VAN DE VLIEGERT
Leisure
- Breeding - Western Pleasure
BE-9310
Herdersem
Belgian Draft, Mare, 2 years, 15.2 hh, Roan-Bay
F: GAMIN VAN DE LINDEHOEF
Driving
- Leisure - Breeding - Working Equitation
BE-9170
Sint-Gillis-Waas
Belgian Draft, Stallion, 1 year
Leisure
- Driving - Breeding - Show
BE-9280
Denderbelle
to €2,500
price range ~ to £2,130
Belgian Draft, Stallion, 1 year
F: FRITZ VAN T RIETENHOF | MF: FRED VAN T LEEG
Leisure
BE-6600
Bastogne
Belgian Draft, Mare, 1 year, Roan-Bay
Breeding
- Driving - Show - Western Pleasure
BE-9280
Denderbelle
price on application
Belgian Draft, Mare, 13 years, 16 hh, Chestnut-Red
Leisure
- Breeding
DE-17268
Boitzenburger Land
Being found rather than looking for
with your personal request to your desired horse.
to be found
j

Describe yourself and your wishes

j

receive your offer directly from certified buyers

j

immediately online, duration of 90 days
Place a request now
H
Belgian Draft

(10)
Mehrfachauswahl
BOZSIK TEAM

(1)
4 Hufe im Glück eV

(2)
Anna Maria Thiel

(1)
Belgium

(5)
Germany

(4)
Hungary

(1)
Multiple choice
Companion

(2)
Green

(3)
Broken-in

(1)
Lunged

(2)
Protect. Contract

(2)
Ground Work

(1)
safe on the roads

(2)
Allrounder

(5)
Weight Carrier

(1)
loads easily

(2)
Halter accustomed

(3)
Barefoot

(3)
Stands for the farrier

(2)
Directly from the breeder

(1)
incl. Equidenpass

(4)
No eczema

(5)
Standard seller

(6)
premium seller

(4)
Refine your search
Incl. video

(2)
Page-1-Ad

(4)
Hide auction horses

(10)
Online since
Use and characteristics of the Belgian Draft
Belgian Draft Horses are immensely strong. Standing between 16.2 hands (66 inches/168 cm) and 17 hands (68 inches/173 cm) high, they weigh around 2,000 pounds (900 kilograms). The popularity of the Belgian Draft is so great in the USA that a distinctive type has emerged that is very different from its Belgian counterpart. In America, when people buy a Belgian Draft they are usually purchasing a light chestnut draft horse with flaxen-coloured mane and tail, whereas most of those in Belgium are roan with black points. Breeders who sell a Belgian Draft in Belgium present an altogether heavier horse with a larger head and plenty of feather on the legs. In Belgium, the horses are also used for meat whereas in the States they are mainly working and show animals, featuring in displays of strength at agricultural events.
Origin and history of breeding Belgian Draft horses
Belgium has been breeding strong and powerful horses since medieval times when rulers of European kingdoms admired their great horses. Although not as large as modern-day draft horse breeds, they were nonetheless animals of substance that could be crossbred to produce war horses or animals to draw or carry heavy loads. Claims of great antiquity are made for large horses from this region, even going back as far as Roman times, although this is unproven. Originally mainly black in colour, three diverse types developed in Belgium, with roan and chestnut colouring beginning to predominate. By the late nineteenth century, the heavy horses of Belgium were still greatly in demand in the surrounding countries, where they were known by various names, including the Belgisch trekpaard and Brabants trekpaard in the Netherlands, and the Cheval de trait belge or Brabançon in France. The first Belgian Draft horses arrived in the USA in 1866, proving an instant success with farmers. The official studbook in Belgium was established in 1885, closely followed by the American Association of Importers and Breeders of Belgian Draft Horses in 1887. This had its headquarters in Wabash, Indiana, where there were many enthusiasts of the breed, and the association remains there today. Belgian Draft horses are the most numerous heavy horse breed in the USA today.
Belgian Draft horses in equestrianism
After centuries of development, Belgian Drafts are some of the most powerful horses in the world and have broken many records. In one Heavyweight class, two Belgian Drafts with a combined weight of 4,800 pounds (2,200 kg) pulled 17,000 pounds (7,700 kg) for a distance of 7 ft 2 in (2.18 m). In 2010, a Belgian Draft named Big Jake entered the Guinness Book of Records as the world's tallest living horse. He stands 20 hands 2 ¾ inches (82.75 inches/210 cm) high!