y

Pony
y

Leisure horses
y

Mare
y

Dressage horses
y

Stallion at Stud
y

Driving horses
y

Trail
Sort by
Date descending

b
H
e

Date descending
b

Date ascending
e

Price ascending
b

Price descending
e

Breed ascending
b

Breed descending
e

Age ascending
b

Age descending
e

Height ascending
b

Height descending
Page-1-Ad
With this option your advertisement will be extra advertised on the top page of search results. It will be listed above the regular search results.
In addition, interested parties can directly see more information. This significantly increases the number of potential buyers.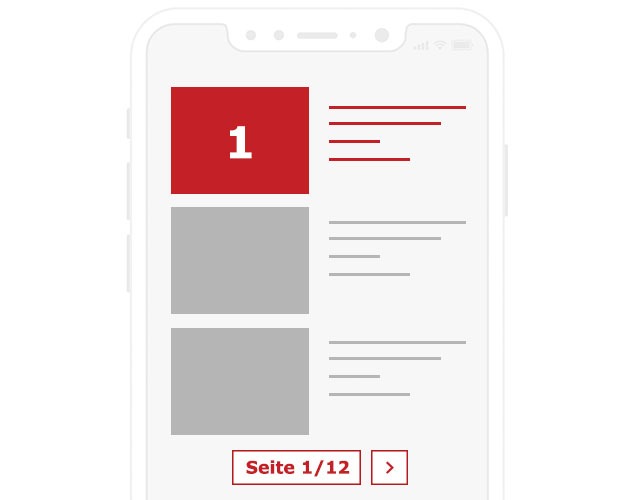 Basic advertisements
Stop looking and be found instead
With your personal request in search of the horse of your dreams.
Getting found
j

Describe yourself and your wishes

j

Receive your offer directly from certified buyers

j

Immediately online, duration of 90 days
Place a request now
H
Fell pony

(7)
Multiple choice
Pony

(7)
Mix

(2)
Multiple choice
Breeding horses

(1)
Dressage horses

(3)
•
education & results
Driving horses

(2)
English Pleasure

(1)
Leisure horses

(6)
Show horses

(1)
Show jumpers

(1)
•
education & results
Stallion at Stud

(2)
Trail

(2)
Western Pleasure

(1)
Multiple choice
Stallion

(2)
Mare

(4)
Gelding

(1)
Multiple choice
Black

(2)
Gray-Dapple

(1)
Brown

(1)
Bay-Dark

(1)
Multiple choice
Germany

(2)
Netherlands

(1)
United Kingdom

(2)
United States

(2)
Multiple choice
School Horse / Pony

(2)
Therap. Purposes

(2)
For Beginners

(2)
Broken-in

(1)
Lunged

(2)
Ground Work

(1)
Reliable for trail riding

(1)
Allrounder

(1)
loads easily

(1)
Halter accustomed

(2)
Barefoot

(1)
Stands for the farrier

(2)
Suitable for children

(2)
With horse passport

(1)
No eczema

(1)
Standard seller

(6)
premium seller

(1)
Refine your search
Incl. video

(4)
Your ad on the first page of search

(2)
Foal

(1)
Hide auction horses

(7)
Online since
Use and characteristics of the Fell Pony
Fell ponies settle very well into family life, being strong enough to carry most adults and children. Their intelligence and good sense are other reasons that people buy a Fell pony for the whole family. There is an upper height limit of 14 hands (56 inches/142 cm), and the breed average is 13.2 hands (54 inches/137 cm). Though not the largest of the native British ponies, Fells are very strong, having been ridden by hill farmers while carrying bales of hay to their sheep in winter. Black is now the main colour listed when people sell a Fell pony, though Fells can also be brown, bay or grey. Many believe that Fells are "hairy" ponies with lots of feather and mane, but this is only true of some. Others are finer, without masses of hair.
Origin and history of breeding Fell Ponies
Fells are one of the traditional Mountain and Moorland breeds of Britain. When the Fell Pony Society formed in 1916, its aim was "to keep pure the old breed of pony that has roamed the northern hills for years". Like many British native ponies, their origins are obscure, and various theories have developed about their ancestry. One theory suggested that they may have been the descendants of local horses that were bred with stallions belonging to the auxiliary cavalry units along Hadrian's Wall, based on superficial similarities between modern Fells and Friesians. This is now discredited. The name alone suggests a connection to Norse settlers, since "fell" is a Norse word for a high moorland area or mountain. This is where the ponies are at home, living semi-feral lives on the fells of Cumbria in north-west England. They were not always called Fells though. Like their cousins the Dales ponies, who live across the Pennines in the Yorkshire and Durham dales, they were often called "Galloways" after a famous breed of fast, small horses from over the border in Scotland. The Galloway is believed to have been one of the main ancestors of both breeds and people in the north of England still use this term today to describe their beloved ponies. Fell ponies have always been bred to be good all-rounders, hardy, strong and easy to keep. Some were also used in ridden trotting races at local shows. Until the nineteenth century, literally thousands of them worked as pack ponies, carrying all kinds of goods throughout the north of England and beyond. These were called "jagger galloways", after an old word for a carrier.
Fell Ponies in equestrianism
Fells have a world-wide following. The many fans of Fell ponies maintain that there's nothing a Fell can't do. They are truly versatile ponies, who can jump and do dressage, and they make excellent driving ponies. They are also one of Queen Elizabeth II's favourite breeds. There are many photographs of her riding out on Fell pony Carltonlima Emma.