Highland pony - horses for sale
Sort by
Date descending

b
H
e

Date descending
b

Date ascending
e

Price ascending
b

Price descending
e

Breed ascending
b

Breed descending
e

Age ascending
b

Age descending
e

Height ascending
b

Height descending
Basic advertisements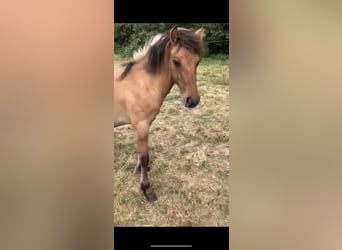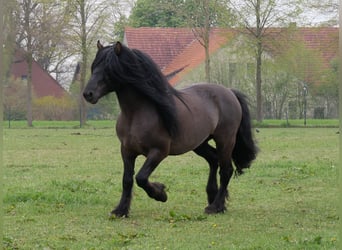 Stop looking and be found instead
With your personal request in search of the horse of your dreams.
Getting found
j

Describe yourself and your wishes

j

Receive your offer directly from certified buyers

j

Immediately online, duration of 90 days
Place a request now
The Highland pony is some of the world's best-loved equines. Along with Highland cows, they are as much a part of the Scottish landscape as mountains, lochs and heather. These sturdy ponies have worked alongside humans in this challenging landscape for centuries. Many families buy a Highland Pony for their versatility and hardiness. Breeders sell a Highland Pony of two different types, a mainland type, sometimes incorrectly called Garrons, and the western Isles type, which is lighter-framed and graceful.
Origin and history of breeding teh Highland pony
Ponies, or small horses, have played an important part in Scottish culture since prehistoric times. Archaeologists have discovered artefacts such as a chariot and an unusual decorated pony cap dating back to the Iron Age. Lively little horses with active movements appear on Pictish stones from the first millennium CE. In early modern times, the Galloway horse was internationally famous as a riding horse. The DNA of Scottish breeds such as the Shetland and Highland show they are part of a distinct northern group, and the Eriskay pony is often viewed as representative of the oldest Scottish pony type. By the nineteenth century, the ponies of the Highlands and Islands were well-established as working animals for riding, driving and pack work. They played an important part in deer stalking, being strong enough to carry the shooters and their game, usually red deer stags. They also worked on farms and crofts and were part of the early tourist trade, carrying visitors who came to view the beauties of the Scottish landscape. Although sometimes known as Garrons, this word simply means "gelding", while in the islands of Scotland the ponies were usually called Gocans, meaning "Little Servants". The ponies on the mainland came under the influence of other breeds, including the Clydesdale, Fell, Dales, Hackney and Arabian. The ponies of the islands retained more of the original qualities, although the two types have grown closer over the years. The ponies of Eriskay are viewed as a distinct breed. In the twentieth century, like so many other breeds, the Highland was threatened by increasing mechanisation. However, in the 1950s Ewan Ormiston opened the first trekking centre in Britain in Newtonmore in the Highlands. Soon this activity was a popular pastime throughout the country and Highlands were the breed of choice for the job. Being strong sensible ponies, they could carry all kinds of rider, allowing them to view the countryside from a pony's back. The first register was created in 1896 and the breed society in 1923.
Highland ponys in equestrianism
Today, Highland Ponies are a popular choice as family and riding club ponies because they are adaptable and easy to keep. They are willing "have-a-go" ponies who participate in all riding and driving activities. They are also crossed with larger horses to create eventers and show jumpers. Highland Ponies continue their working traditions at Queen Elizabeth II's Scottish residence, Balmoral.
Use and characteristics of the Highland Pony
The largest and strongest of the Mountain and Moorland breeds of Britain, breeders who sell a Highland pony know their value as all-rounders. Registered Highland Ponies must not exceed 14.2hh (58 inches/148cms). Most are over 13 hands (52 inches/132 cm) high. They have strong bodies with a good depth of chest, and a special winter coat to keep out the cold that consists of long coarse hairs over a softer undercoat. Coat colours tend to favour duns, creams, greys and mouse, with dorsal stripes, and it is sometimes possible to buy a Highland Pony with zebra leg markings.
Interior of the Highland pony
Highland Ponies are one of the most beloved equine breeds, praised for their beauty and versatility. Many owners and riders cherish their Highland Ponies for the unique characteristics that come with this special breed. As far as temperament goes, Highland Ponies love people and can be extraordinarily friendly when treated correctly. They possess a gentle nature and an eagerness to please, which makes them well-suited for a novice rider in addition to experienced equestrians. Not only this, but these ponies also have incredible stamina and endurance that allow them to perform at high levels in dressage, cross-country or show jumping competitions!
Exterior of the Highland Pony
Highland Ponies are renowned for their beautiful exterior. These ponies have a wide chest and strong, muscular hindquarters that give them a powerful appearance. Their legs are short and stocky with sturdy hooves, designed to withstand extreme terrain. The breed's most defining feature is its coat. Highland Ponies have a long shaggy mane and tail that hangs down over their entire body. This thick fur helps protect them from cold weather, wet conditions and even insect bites. Furthermore, the colors of this breed include pure white, deep black or chestnut browns – making them truly unique in comparison to other horse breeds. But perhaps the most alluring aspect of these ponies are their long forelocks! These well-formed forelocks reach right down over their eyes and add distinguishing characteristics to each individual pony's face. Highland Ponies may not be as tall as some of the other more popular breeds, but don't let their size fool you – they are strong-willed animals from generations of hardworking equines that still prove themselves capable today in many disciplines such as dressage, cross-country and show jumping!
History of the Highland Pony
Highland Ponies have an incredibly rich history and are one of the oldest native pony breeds in Great Britain. These ponies are believed to be descended from the original prehistoric wild horse that once roamed the British Isles thousands of years ago. The early development of the Highland Pony was largely due to its isolation and environment. For centuries, these ponies survived in harsh environments such as the Scottish Highlands and were bred for strength, hardiness and endurance – qualities which they still possess today. Highland Ponies were also central to rural life during this era - playing a crucial role in carrying heavy loads, ploughing fields, working cattle, transporting goods and wool, even serving as riding animals for local families. By trade, these ponies were highly valued for their strength, reliability and ultimately their willingness to work for their owners. Today, the Highland Pony is primarily used for recreation activities such as dressage competitions or show jumping. Nevertheless, no matter what the purpose is – these ponies still uphold their strong ancestral characteristics that make them unique amongst other equine breeds!
i