y

Pony
y

Leisure horses
y

Dressage horses
y

Gelding
y

Show jumpers
y

Driving horses
y

Bay-Dark
Sort by
Date descending

b
H
e

Date descending
b

Date ascending
e

Price ascending
b

Price descending
e

Breed ascending
b

Breed descending
e

Age ascending
b

Age descending
e

Height ascending
b

Height descending
Page-1-Ad
With this option your advertisement will be extra advertised on the top page of search results. It will be listed above the regular search results.
In addition, interested parties can directly see more information. This significantly increases the number of potential buyers.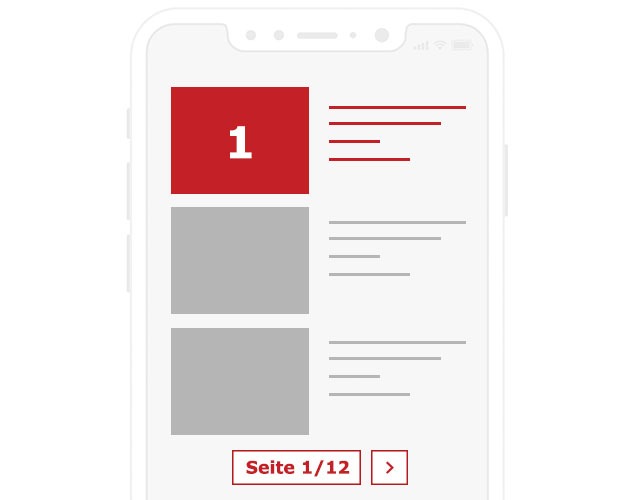 Basic advertisements
Stop looking and be found instead
With your personal request in search of the horse of your dreams.
Getting found
j

Describe yourself and your wishes

j

Receive your offer directly from certified buyers

j

Immediately online, duration of 90 days
Place a request now
H
Hucul

(12)
Multiple choice
Pony

(12)
Mix

(2)
Multiple choice
Breeding horses

(1)
Dressage horses

(7)
•
education & results
Driving horses

(4)
Endurance horses

(1)
Eventers

(1)
•
education & results
Leisure horses

(10)
Show jumpers

(5)
•
education & results
Trail

(1)
Multiple choice
Bayerischer Zuchtverband für Kleinpferde und Spezialpferderassen e.V.

(1)
Stallion

(3)
Mare

(3)
Gelding

(6)
Multiple choice
Black

(1)
Brown

(2)
Brown-Light

(1)
Bay-Dark

(4)
Dun

(2)
Pinto

(1)
Tobiano-all-colors

(1)
Multiple choice
Austria

(4)
Germany

(5)
Poland

(3)
Multiple choice
Companion

(1)
School Horse / Pony

(1)
Therap. Purposes

(1)
Broken-in

(3)
Lunged

(6)
Protect. Contract

(1)
Incl. accesories

(1)
Ground Work

(4)
Reliable for trail riding

(2)
Allrounder

(4)
Weight Carrier

(2)
loads easily

(5)
Halter accustomed

(5)
Barefoot

(6)
Stands for the farrier

(5)
Suitable for children

(1)
With horse passport

(7)
No eczema

(3)
Standard seller

(11)
premium seller

(1)
Refine your search
Incl. video

(4)
Your ad on the first page of search

(1)
Hide auction horses

(12)
Online since
3 days

(1)
1 week

(2)
2 weeks

(3)
Use and characteristics of the Hucul
Described as either a small horse or a pony, the Hucul stands between 12.2 hands (50 inches/127 cm) and 14.1 hands (57 inches/145 cm) high. The Hucul has strong legs and very hard feet which never need to be shod. It negotiates mountain paths with ease and has an excellent trot. Historically, it was used for pack work and as a light draught and riding horse. Today the primary reason that people buy a Hucul is as a saddle horse. Coat colours are principally bay, chestnut, dun and black, and occasionally breeders sell a Hucul with a dorsal stripe or unusual zebra stripes on the legs. While different types of Hucul have developed in different countries, including a larger, stronger ponies for draught in Poland, all Huculs retain their basic robustness, being a very healthy breed.
Origin and history of breeding Huculs
The Hucul is known under many similar names, such as Huculska, Huțul and Huzul. All these names reflect its connection to the eastern part of the Carpathian Mountains, which is known as Huzulei, or Huzulland. The name is also linked to the Hutsul people who live in the Romanian and Ukrainian parts of the mountains. The Hucul pony, however, appears to have lived in the Carpathians long before the arrival of the Hutsul ethnic group. Some say that it is related to the now extinct Eurasian Tarpan, and when it was first referenced in books, it was called the Mountain Tarpan. It has been suggested that they are the descendants of local wild horses crossed with Mongol ponies, and certainly this part of Europe has witnessed the migrations of many equestrian cultures. These little horses lived a semi-feral existence for centuries, being used by the local people of the Carpathians whenever needed. This continued until the first stud farm for systematic breeding was set up in Rădăuţi, Romania in 1856. Animals were selected from the semi-feral ponies, creating five bloodlines based on the foundation stallions, who were named Goral, Hroby, Ouşor, Pietrousu and Prislop. The sorrel-coloured Goral introduced this colour into the breed. In 1922, thirty-three horses from the Romanian programme went to Czechoslovakia where the Gurgul line was established. After the Second World War, Norikers and Haflingers were crossed with the Hucul to create a larger, stronger animal for forestry work, known as the Slovakian Mountain Horse. The Hucul also became popular in the former Soviet Union, where pack, saddle and draught types developed. By the 1970s, there were fears that the Hucul would be lost, so the Hucul Club was set up in Czechoslovakia. Today these hardy, reliable small horses are popular as far away as Britain.
Huculs in equestrianism
Huculs have a very willing, friendly nature which makes them excellent riding ponies for children. They are notably healthy, easy to keep animals.