Irish Thoroughbred - horses for sale
Sort by
Date descending

b
H
e

Date descending
b

Date ascending
e

Price ascending
b

Price descending
e

Breed ascending
b

Breed descending
e

Age ascending
b

Age descending
e

Height ascending
b

Height descending
Page-1-Ad
With this option your advertisement will be extra advertised on the top page of search results. It will be listed above the regular search results.
In addition, interested parties can directly see more information. This significantly increases the number of potential buyers.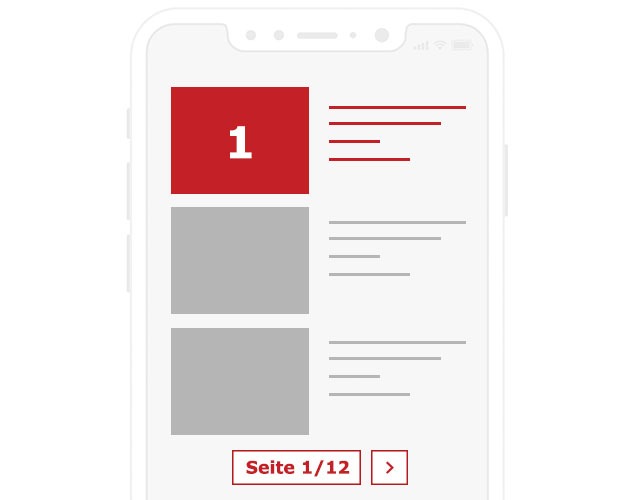 Basic advertisements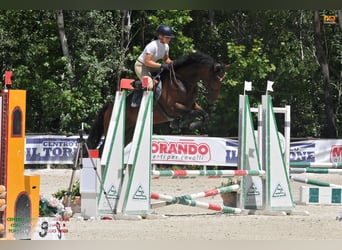 New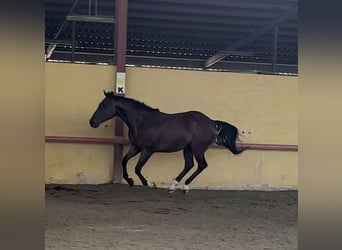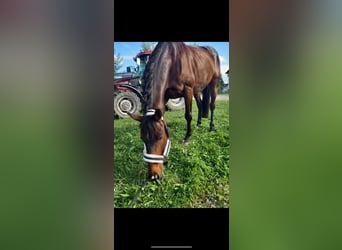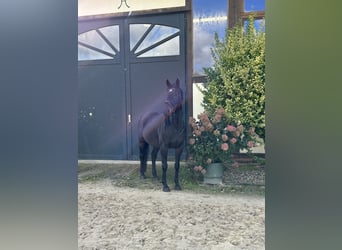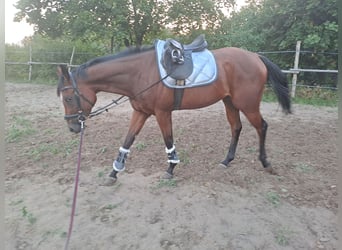 Stop looking and be found instead
With your personal request in search of the horse of your dreams.
Getting found
j

Describe yourself and your wishes

j

Receive your offer directly from certified buyers

j

Immediately online, duration of 90 days
Place a request now
Ireland has a long history of breeding horses of high quality, and the modern Irish Thoroughbred is the outcome of centuries of experience in producing fast racehorses. There have always been strong links between the breeding and racing industries of Ireland and Britain. The Irish Hobby was one of the foundation breeds of the English Thoroughbred. For those who buy an Irish Thoroughbred, the breed represents an important part of Ireland's history. The same is true for those who sell an Irish Thoroughbred, as they see these outstanding performance horses as an essential part of Ireland's heritage and culture.
Origin and history of breeding Irish Thoroughbred horses
There are some intriguing references to racing in early medieval documents from Ireland. Some of these indicate that the Curragh, now the site of Ireland's best-known racecourse, has been the location for racing for hundreds of years. Racing on the beach was also popular and remains so today. By medieval and early modern times, a type of Irish horse known as the Hobby was famous throughout Europe. The name probably derives from an Irish word, "Obann", meaning swift. These small, extremely fast horses were used by the light horsemen known as Hobelars, a type of irregular cavalry serving as mercenaries in several armies. The swift Hobbies had their counterparts in Scotland, which were known as Galloways. In both countries, these fast horses were also used by the reivers and mosstroopers who regularly went on raids to steal cattle and other goods. Hobbies were so greatly admired that rulers from as far away as Italy bought them as racehorses. Henry VIII and Elizabeth I also had Hobbies in their stables. In the early 1600s, with Ireland under the rule of the racing-loving Stuart kings, formal racing began in which aristocrats and gentry were involved. With the restoration of Charles II, races for silver plates were established in Ireland. Then, in the eighteenth century, steeplechasing began. As the name suggests, these were races over several miles from church steeple to church steeple, which were important landmarks in the countryside. By the nineteenth century, racing was an important part of Ireland's economy, and Irish racehorses and jockeys were much in demand all over the world. The British National Stud, based at the Curragh Racecourse, became the Irish National Stud in 1921 when Eire gained independence. Today, racing plays a vital role in the life and economy of the country, with famous tracks at Punchestown, Limerick and many more.
Irish Thoroughbred horses in equestrianism
With more than 43,000 Irish Thoroughbreds in the country, Ireland continues the important breeding, training and racing tradition it has had for centuries. Ireland consistently has some of the top-rated Thoroughbred stallions in Europe.
Use and characteristics of the Irish Thoroughbred
The Irish Thoroughbred is comparable to the English Thoroughbred and they share much the same ancestry. However, breeders who sell an Irish Thoroughbred would argue that their horses have the edge over the English Thoroughbred because of Ireland's soft climate and special pastures, which grow on the country's limestone landscapes. People who buy an Irish Thoroughbred know that this quality year-round grazing produces powerful racehorses which can be crossbred to produce outstanding sports horses, too. The Irish Thoroughbred ranges from 15.2 hands (62 inches/157 cm) to 17.0 hands (68 inches/173 cm) high. Since Ireland is the home of the steeplechase, it's not surprising that Irish horses excel at events such as the Cheltenham Festival, where some of the most famous steeplechase events are run.
Interior of Irish Thoroughbred horses
Irish Thoroughbreds are known for their agile, powerful frames that are suitable for all kinds of equestrian activities. These horses also possess an abundance of intelligence - making it easier to train and ride them. They are incredibly responsive to commands and cues from the rider, meaning they can easily adjust to different riding styles and tasks. Irish Thoroughbreds have established themselves as one of the most popular breeds in the world thanks to their versatility, charisma and loyalty. Their beauty combined with their inner strength makes them an ideal choice for any rider - novice or experienced!
Exterior of Irish Thoroughbreds
Irish Thoroughbreds have elegant, strong physiques that are perfect for competing in almost any equestrian discipline. Their heads are well-defined, with long, narrow faces and large eyes that convey intelligence and an inquisitive nature. Their necks are specifically designed to be both long and muscular, making them more powerful during jumps and other athletic events. Irish Thoroughbreds also possess thick manes and tails which help protect them from harsh weather conditions while they compete outdoors. These horses' legs are often quite straight, giving them a sturdy build that can withstand rigorous activities. They also tend to have a natural arch in their backs, giving them extra reach when tackling jumps or climbing hills. Finally, the exteriors of Irish Thoroughbreds includes their trademark coats which come in a variety of unique colors - including grey, black and chestnut brown. All these features make this breed one of the most sought-after champions in the equestrian world!
History of Irish Thoroughbred horses
Irish Thoroughbreds have a long and illustrious history that dates back centuries. It is believed they originated in the 18th century after Arabian horses were crossed with natives of both Ireland and England. This mixing of bloodlines caused the horse's to become more athletic, hardy and strong - perfect for competing in equestrian events. These horses quickly rose to fame as they began competing in prestigious race meets all over Europe. As their popularity continued to grow, these horses became even more sought-after due to their impressive speed and agility - making them suitable for various competitons such as eventing or show jumping. Throughout the years, Irish Thoroughbreds have been used by some of the greatest riders in history - such as Cian O'Connor who won individual gold at the 2004 Athens Olympics on his horse Waterford Crystal. Today, Irish Thoroughbreds continue to excel in all forms of equestrian sport and are highly sought-after nationally and internationally for their incredible athleticism and poise. Their timeless appeal has made them a beloved breed across the world!
i