y

Thoroughbred
y

Mare
y

Leisure horses
y

Show jumpers
y

Racing horses
y

Gelding
y

Brown
Sort by
Date descending

b
H
e

Date descending
b

Date ascending
e

Price ascending
b

Price descending
e

Breed ascending
b

Breed descending
e

Age ascending
b

Age descending
e

Height ascending
b

Height descending
Page-1-Ad
With this option your advertisement will be extra advertised on the top page of search results. It will be listed above the regular search results.
In addition, interested parties can directly see more information. This significantly increases the number of potential buyers.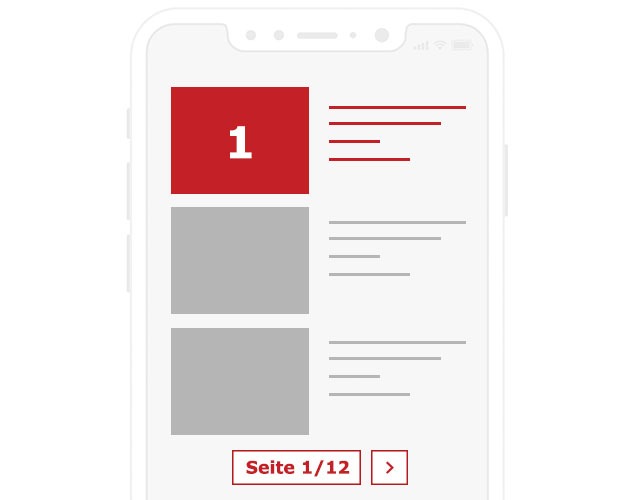 Basic advertisements
Stop looking and be found instead
With your personal request in search of the horse of your dreams.
Getting found
j

Describe yourself and your wishes

j

Receive your offer directly from certified buyers

j

Immediately online, duration of 90 days
Place a request now
H
Irish Thoroughbred

(13)
Multiple choice
Thoroughbred

(13)
Multiple choice
Breeding horses

(2)
Dressage horses

(3)
•
education & results
English Pleasure

(1)
Eventers

(3)
•
education & results
Leisure horses

(7)
Polo horses

(1)
Racing horses

(4)
Show jumpers

(7)
•
education & results
Multiple choice
Stallion

(1)
Mare

(8)
Gelding

(4)
Multiple choice
Chestnut-Red

(1)
Chestnut

(1)
Brown

(4)
Bay-Dark

(4)
Smoky-Black

(2)
Bay

(1)
Multiple choice
Austria

(1)
France

(1)
Germany

(7)
Ireland

(1)
Netherlands

(1)
United Kingdom

(2)
Multiple choice
Lunged

(1)
Ground Work

(1)
Reliable for trail riding

(1)
Allrounder

(1)
loads easily

(1)
Halter accustomed

(1)
Stands for the farrier

(1)
Standard seller

(12)
premium seller

(1)
Refine your search
Incl. video

(4)
Your ad on the first page of search

(2)
Hide auction horses

(13)
Online since
2 days

(1)
3 days

(1)
1 week

(2)
2 weeks

(5)
Use and characteristics of the Irish Thoroughbred
The Irish Thoroughbred is comparable to the English Thoroughbred and they share much the same ancestry. However, breeders who sell an Irish Thoroughbred would argue that their horses have the edge over the English Thoroughbred because of Ireland's soft climate and special pastures, which grow on the country's limestone landscapes. People who buy an Irish Thoroughbred know that this quality year-round grazing produces powerful racehorses which can be crossbred to produce outstanding sports horses, too. The Irish Thoroughbred ranges from 15.2 hands (62 inches/157 cm) to 17.0 hands (68 inches/173 cm) high. Since Ireland is the home of the steeplechase, it's not surprising that Irish horses excel at events such as the Cheltenham Festival, where some of the most famous steeplechase events are run.
Origin and history of breeding Irish Thoroughbreds
There are some intriguing references to racing in early medieval documents from Ireland. Some of these indicate that the Curragh, now the site of Ireland's best-known racecourse, has been the location for racing for hundreds of years. Racing on the beach was also popular and remains so today. By medieval and early modern times, a type of Irish horse known as the Hobby was famous throughout Europe. The name probably derives from an Irish word, "Obann", meaning swift. These small, extremely fast horses were used by the light horsemen known as Hobelars, a type of irregular cavalry serving as mercenaries in several armies. The swift Hobbies had their counterparts in Scotland, which were known as Galloways. In both countries, these fast horses were also used by the reivers and mosstroopers who regularly went on raids to steal cattle and other goods. Hobbies were so greatly admired that rulers from as far away as Italy bought them as racehorses. Henry VIII and Elizabeth I also had Hobbies in their stables. In the early 1600s, with Ireland under the rule of the racing-loving Stuart kings, formal racing began in which aristocrats and gentry were involved. With the restoration of Charles II, races for silver plates were established in Ireland. Then, in the eighteenth century, steeplechasing began. As the name suggests, these were races over several miles from church steeple to church steeple, which were important landmarks in the countryside. By the nineteenth century, racing was an important part of Ireland's economy, and Irish racehorses and jockeys were much in demand all over the world. The British National Stud, based at the Curragh Racecourse, became the Irish National Stud in 1921 when Eire gained independence. Today, racing plays a vital role in the life and economy of the country, with famous tracks at Punchestown, Limerick and many more.
Irish Thoroughbreds in equestrianism
With more than 43,000 Irish Thoroughbreds in the country, Ireland continues the important breeding, training and racing tradition it has had for centuries. Ireland consistently has some of the top-rated Thoroughbred stallions in Europe.