4 results
Mangalarga Marchador

H
Never miss horse ads again!
With your personal eMail search request you will be informed regularly about new horse ads that are conform to your search criteria.
H
Sort by
Date descending

b
e

Date descending
b

Date ascending
e

Price ascending
b

Price descending
e

Breed ascending
b

Breed descending
e

Age ascending
b

Age descending
e

Height ascending
b

Height descending
Page-1-Ad
With this option your advertisement will be extra advertised on the top page of search results. It will be listed above the regular search results.
In addition, interested parties can directly see more information. This significantly increases the number of potential buyers.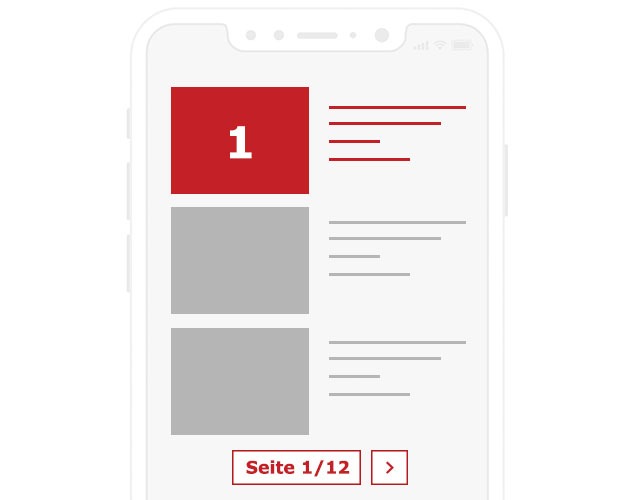 Basic advertisements
Stop looking and be found instead
With your personal request in search of the horse of your dreams.
Getting found
j

Describe yourself and your wishes

j

Receive your offer directly from certified buyers

j

Immediately online, duration of 90 days
Place a request now
H
Mangalarga Marchador

(4)
Multiple choice
Rheinisches Pferdestammbuch e.V.

(1)
Verband der Pony- und Pferdezüchter Hessen e.V.

(1)
Denmark

(1)
Germany

(1)
Netherlands

(1)
Switzerland

(1)
Multiple choice
For Beginners

(1)
Broken-in

(1)
Lunged

(1)
Ground Work

(1)
Reliable for trail riding

(1)
Allrounder

(1)
loads easily

(1)
Four-Gaited

(1)
Halter accustomed

(1)
Barefoot

(1)
Stands for the farrier

(2)
Directly from the breeder

(1)
With horse passport

(1)
Examined in FEIF-Breeding Show

(1)
No eczema

(2)
Refine your search
Incl. video

(1)
Your ad on the first page of search

(1)
Foal

(1)
Hide auction horses

(4)
Online since
Use and characteristics of the Mangalarga Marchador
These beautiful, docile horses have a distinctive triangular-shaped head, dark eyes that are very expressive and a small, neat muzzle. They have a straight profile without convexity or concavity. Their coats are especially silky and not all colours are accepted in the registry, so it is not possible to buy a Mangalarga Marchador with appaloosa colouring, for instance. Ideal heights are 15 hands (60 inches/152 cm) for stallions and 14.1 hands (57 inches/146 cm) for mares. Their unusual marching gaits, the marcha batida and the marcha picada, make the breed unique, and are engaging features whenever equestrians sell a Mangalarga Marchador.
Origin and history of breeding Mangalarga Marchador horses
The Mangalarga Marchador story began in 1740, when João Francisco Junqueira of Portugal started to breed horses on his estate in the state of Minas Gerais, Brazil. At first, these were crosses of Lusitano and Barb (Berber) horses. One of Francisco's sons, Gabriel Francisco, the Baron of Alfenas, carried on the family tradition and developed it further. The Emperor of Brazil gave the family an Iberian stallion, a member of the elite Alter Real strain, which had been removed to safety from the destruction of the Peninsula War. This horse was so beautiful and comfortable to ride that it was named "Sublime", and its offspring were called the Sublimes. Some of these were sold to the owner of a ranch named Mangalarga, where the Sublimes were used for riding every day due to their superb qualities. Up until this point, there had been one type only, but from the early nineteenth century, there were two; a São Paulo type, which came under the influence of other breeds such as the Thoroughbred and American Saddlebred, and the Marchador. Today, the Mangalarga and the Mangalarga Marchador are viewed as two distinct breeds with diverse ancestry, though some of their origins are shared. One of the distinctions is that while both are famed for their "march", the Mangalarga has a bipedal gait that is based on two feet in contact with the ground, while the Mangalarga Marchador exhibits a triple contact march, with three feet in contact. The marcha batida is a diagonal gait, something like a fox-trot, and the marcha picada (the "light touch") is a four-beat gait, somewhat like the stepping pace exhibited in some north American breeds. The marcha picada is extremely comfortable, and this is enhanced by the overstep of the Mangalarga Marchador, where the hind hoofprint just passes the front hoofprints. From this gait, the horse goes into a canter but never a trot.
Mangalarga Marchador horses in equestrianism
Mangalarga Marchadors are renowned for their comfortable gaits, endurance and toughness. They are superb endurance horses. In 1994, two members of the breed achieved fame in the Guinness Book of Records for participating in an 8,694 mile ride across Brazil. Their gentleness and hardiness make them a good choice for a family horse.