Never miss horse ads again!
With your personal eMail search request you will be informed regularly about new horse ads that are conform to your search criteria.
H
Sort by
Date descending

b
e

Date descending
b

Date ascending
e

Price ascending
b

Price descending
e

Breed ascending
b

Breed descending
e

Age ascending
b

Age descending
e

Height ascending
b

Height descending
Page-1-Ad
With this option your advertisement will be extra advertised on the top page of search results. It will be listed above the regular search results.
In addition, interested parties can directly see more information. This significantly increases the number of potential buyers.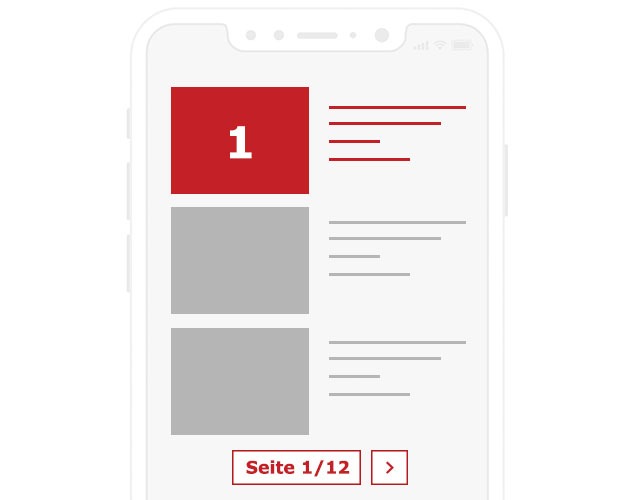 Basic advertisements
Stop looking and be found instead
With your personal request in search of the horse of your dreams.
Getting found
j

Describe yourself and your wishes

j

Receive your offer directly from certified buyers

j

Immediately online, duration of 90 days
Place a request now
H
Palomino

(13)
Multiple choice
Manuela Standler

(1)
Friesen vom Strasshimmel GmbH

(1)
Gea Allevamento

(2)
Pferdeglück

(1)
Jørn Mølby

(1)
more premium sellers
Warmblood

(13)
Mix

(2)
Multiple choice
Breeding horses

(3)
Dressage horses

(7)
•
education & results
Eventers

(1)
•
education & results
Leisure horses

(7)
Show horses

(1)
Show jumpers

(5)
•
education & results
Trail

(2)
Multiple choice
Belgian Warmblood

(1)
Zuchtverband für deutsche Pferde

(1)
Stallion

(4)
Mare

(6)
Gelding

(3)
Multiple choice
Palomino

(8)
Cremello

(1)
Pearl

(1)
Multiple choice
Austria

(2)
Belgium

(1)
Denmark

(1)
France

(1)
Germany

(4)
Italy

(2)
Netherlands

(1)
Spain

(1)
Multiple choice
Companion

(2)
Therap. Purposes

(1)
For Beginners

(1)
Green

(1)
Broken-in

(1)
Ground Work

(1)
Reliable for trail riding

(2)
Allrounder

(1)
loads easily

(2)
Competition experience

(1)
Halter accustomed

(1)
Barefoot

(1)
Stands for the farrier

(2)
Suitable for children

(3)
With horse passport

(2)
No eczema

(2)
for loan

(3)
Standard seller

(5)
premium seller

(8)
Refine your search
Incl. video

(8)
Your ad on the first page of search

(10)
VAT can be stated separately

(2)
Hide auction horses

(13)
Use and characteristics of Palominos
Palominos are viewed as distinctively different from chestnut, sorrel and cream coloured horses. Their colouring results from the effects of a dilution gene on a "red" (that is, chestnut) base coat colour. The consequence is a golden colour that is often described as that of a newly-minted gold coin. In fact, up to five different shades of gold are viewed as acceptable colours by breeders when they sell a Palomino. Horses may vary in coat colour from winter to summer season, which should be born in mind when considering the time of year to buy a Palomino. To qualify as a true Palomino, a horse or pony must have a dark skin and brown, black or hazel eyes. Odd-coloured eyes are not acceptable, although some registries accept blue eyes. Palominos can have white socks or stockings, and white facial markings such as a star or blaze. A number of registries for Palominos exist world-wide, some of which are considered breed registries, although they may accept horses from a number of different breeds if they meet the appropriate standards
Origin and history of breeding Palominos
There is evidence that golden horses were known in ancient times. It's not surprising that horses of this colour would become associated with various sun gods in their chariots. The Greeks, for instance, used the term "Xanthos", meaning blond or golden, to describe one of a pair of immortal horses given to the hero Achilles to use in his chariot. The Turkmen Akhal-Teke breed of horse is known for the astonishing polished gold appearance of its coat, and so it seems likely that horses of this colour would be prized across Eurasia in ancient times. Modern Palominos can be traced with some confidence to the reign of Queen Isabella of Spain (1599 – 1600) who is said to have cherished horses of this colour. Palominos first bore the name "Isabellas" in recognition of this, and are later said to have acquired their alternative name in the New World in honour of the Spanish nobleman Juan de Palomino. However, the term Isabella to describe a pale yellow colour is known to have existed before the reign of Queen Isabella, and it has also been suggested that the name comes from a variety of golden grape.
Palominos in equestrianism
Showy Palominos are always the stars of any parade! Trigger, one of the horses belonging to Roy Rogers, is probably the most famous Palomino. Standing 15.3 hands (63 inches, 160 cm) high, Trigger was 31 when he died. Mr Ed, the Talking Horse, was another celebrity Palomino who achieved fame on TV. Today, some of the best Palominos are also representatives of outstanding breeds such as Morgan and Quarter Horses, Tennessee Walking Horses and American Saddlebreds. The favourite horse of Elvis Presley was Rising Sun, a Palomino Quarter Horse.