y

Polo Pony
y

Mare
y

Pony
y

Leisure horses
y

Brown
y

Arabian horses
y

PRE
Sort by
Date descending

b
H
e

Date descending
b

Date ascending
e

Price ascending
b

Price descending
e

Breed ascending
b

Breed descending
e

Age ascending
b

Age descending
e

Height ascending
b

Height descending
Page-1-Ad
With this option your advertisement will be extra advertised on the top page of search results. It will be listed above the regular search results.
In addition, interested parties can directly see more information. This significantly increases the number of potential buyers.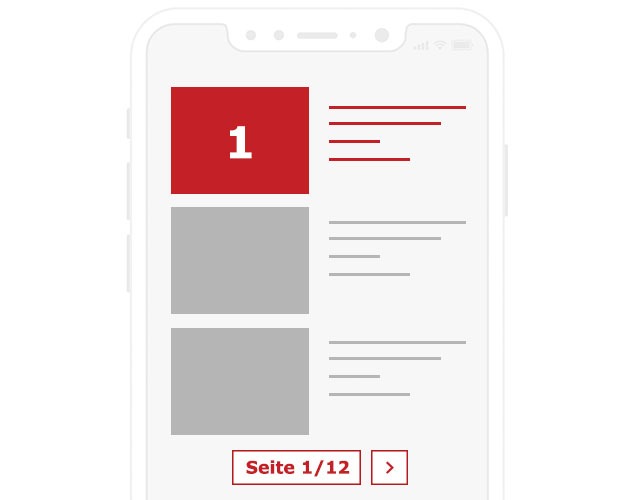 Basic advertisements
Stop looking and be found instead
With your personal request in search of the horse of your dreams.
Getting found
j

Describe yourself and your wishes

j

Receive your offer directly from certified buyers

j

Immediately online, duration of 90 days
Place a request now
H
Arabian horses

(1)
Polo Pony

(5)
PRE

(1)
Multiple choice
Warmblood

(1)
Thoroughbred

(1)
Pony

(5)
Mix

(1)
Multiple choice
Polo horses

(7)
Breeding horses

(1)
Dressage horses

(1)
•
education & results
English Pleasure

(1)
Leisure horses

(4)
Western horses

(1)
Multiple choice
Associacion Nacional De Criadores de Caballos de Pura Raza Espanola (ANCCE)

(1)
Stallion

(1)
Mare

(5)
Gelding

(1)
Multiple choice
Black

(1)
Chestnut-Red

(1)
Chestnut

(1)
Brown

(2)
Bay

(1)
Overo-all-colors

(1)
Multiple choice
Denmark

(2)
Germany

(2)
Spain

(2)
Switzerland

(1)
Multiple choice
Companion

(1)
School Horse / Pony

(1)
For Beginners

(1)
Reliable for trail riding

(1)
Allrounder

(1)
loads easily

(1)
Stands for the farrier

(1)
Suitable for children

(1)
No eczema

(1)
Standard seller

(6)
premium seller

(1)
Refine your search
Incl. video

(3)
Your ad on the first page of search

(2)
Hide auction horses

(7)
Online since
Polo Horses for sale on ehorses
Polo Horses are some of the world's most outstanding equine athletes. They are bred and trained to participate in polo, one of the fastest and most exciting equestrian sports. Breeding for this sport is a highly specialised activity, and it is mainly breeders who train and sell a Polo Horse to players. It's an unusual fact that Polo Horses are never known as horses, but always as Polo Ponies. This is because the sport was originally played using speedy, athletic little ponies. When polo players buy a Polo Horse, their horses may be larger these days, but they still have the instinct to race after the ball and control it with athletic twists and turns.
Characteristics of the Polo Horse
Today, the average Polo Horse stands between 15 hands (60 inches/152 cm) and 16 hands (64 inches/163 cm) high. Polo is an extremely demanding sport, requiring a horse with an excellent heart and good lungs for stamina, good muscles and exceptional soundness. When players buy a Polo Horse, they are also looking for the right instincts. The horses need to be confident when in close contact with many other horses. As well as speed, athleticism and stamina, they need courage and steadiness too. Argentina has long led the world in the breeding of outstanding horses for the sport, and this country has many breeders who will sell a Polo Horse.
Polo Horses: The best breeds for this discipline
While Argentina is often viewed as the leading producer of horses for playing polo, the Polo Horse is not really a breed, but rather a type. The right attitude and conformation can be found in several breeds. The sport most likely began among mounted hunters in Central Asia, where various versions are played today on Mongolian horses and other small breeds. As the sport developed and players began to use sticks rather like mallets, and balls, they continued to use small horses and ponies, such as the Manipuri pony in India. The best modern Polo Horses from Argentina have Criollo and Thoroughbred ancestry. They have been bred for a century to have the outstanding qualities that are required for success in the game, and are intelligent, focussed and agile. Horses for herding stock, such as the Australian Stock Horse and American Quarter Horse , are also a popular choice, as athleticism and focus are needed for herding as well as playing polo.
Polo Horses in Equestrianism
Polo Horses need to learn unique skills to participate in the game of Polo. First of all, players ride with one hand on the reins as they hold the polo stick in the other. Horses need to get used to the swinging of the stick and working in close proximity to other horses that are moving fast and trying to gain control of the ball. Players need a Polo Horse that has good instincts for the game, since that will make all the difference to their performance, especially as a team. This is important, because polo is not just about the ability of a single horse and rider combination, but also about their capacity to work with their teammates. Like football, the aim is to get the ball – in this case, a small, hard ball, which is hit by a polo stick – through the opponents' goal. The game is divided into intervals called chukkas, each of which lasts seven minutes, and there may be four to eight of these. From this, it can be seen that the game of polo can rightly be described as "fast and furious", and it takes exceptional horses to succeed. The horses may also be "ridden off" by other players, in which case they come into contact. This requires a courageous horse that will hold its ground. The players use a fresh Polo Horse for each chukka and may even change mounts during a chukka. Playing polo at an advanced or professional level is a high-investment sport, though it is also played for fun at Riding Clubs, Pony Clubs and similar organisations. In fact, new forms of polo that are suitable for non-professionals have developed over the years. These include cowboy polo, and also lacrosse polo, which developed in Australia and combines polo with lacrosse. These sports are suitable for players of all ages and most abilities. Learning the basics of polo provides another useful skill for horse and rider, as the game tests the hand-eye coordination of the rider and the strength of the relationship between horse and human. However, it is very important that both horse and rider wear appropriate safety gear and receive instruction from a knowledgeable and experienced coach.