13 results
Swiss Warmblood

H
Never miss horse ads again!
With your personal eMail search request you will be informed regularly about new horse ads that are conform to your search criteria.
H
Sort by
Date descending

b
e

Date descending
b

Date ascending
e

Price ascending
b

Price descending
e

Breed ascending
b

Breed descending
e

Age ascending
b

Age descending
e

Height ascending
b

Height descending
Page-1-Ad
With this option your advertisement will be extra advertised on the top page of search results. It will be listed above the regular search results.
In addition, interested parties can directly see more information. This significantly increases the number of potential buyers.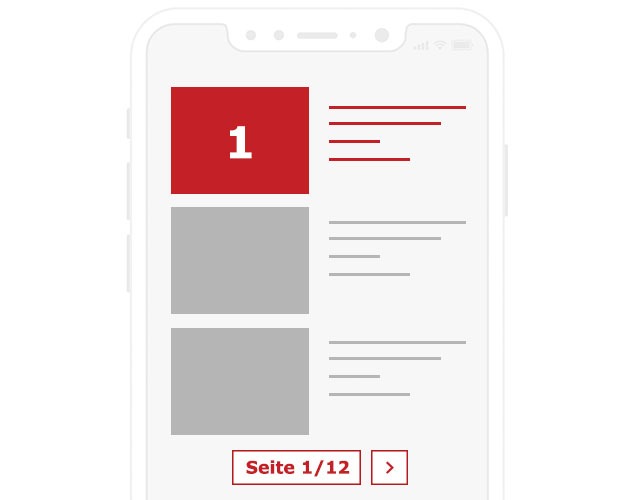 Basic advertisements
Stop looking and be found instead
With your personal request in search of the horse of your dreams.
Getting found
j

Describe yourself and your wishes

j

Receive your offer directly from certified buyers

j

Immediately online, duration of 90 days
Place a request now
H
Swiss Warmblood

(13)
Multiple choice
Warmblood

(13)
Multiple choice
Breeding horses

(3)
Dressage horses

(7)
•
education & results
Eventers

(2)
•
education & results
Leisure horses

(4)
Show jumpers

(9)
•
education & results
Multiple choice
Zuchtverband CH-Sportpferde ZVCH

(8)
Stallion

(4)
Mare

(5)
Gelding

(4)
Multiple choice
Gray

(3)
Gray-Dapple

(1)
Chestnut-Red

(2)
Brown

(2)
Bay-Dark

(3)
Multiple choice
Germany

(2)
Switzerland

(11)
Multiple choice
Registered Broodmare

(1)
Reliable for trail riding

(1)
loads easily

(3)
Vet-Check

(2)
Competition experience

(1)
Stands for the farrier

(3)
Directly from the breeder

(2)
With horse passport

(3)
Standard seller

(11)
premium seller

(2)
Refine your search
Incl. video

(5)
Your ad on the first page of search

(2)
Hide auction horses

(13)
Online since
Use and characteristics of the Swiss Warmblood
Standing between 15.1 hands (61 inches/152 cm) and 16.2 hands (66 inches/168 cm) high, the general impression of a Swiss Warmblood is of power in a compact form. Stallions may be even taller than 16.2 hands high. The head is distinctive, with a convex or straight profile. They have broad chests and a hint of crest, probably inherited from Anglo-Norman ancestors, and their withers are notably prominent. Riders can buy a Swiss Warmblood of any colour, as all coat colours are acceptable apart from spotted and pinto (piebald or skewbald). As well as purchasing from individuals who sell a Swiss Warmblood, buyers can approach the Swiss Federal Stud at Avenches which is the major centre for the breed.
Origin and history of breeding Swiss Warmbloods
The earliest documented horse breeding in Switzerland was in the eleventh century at the monastery of Einsiedeln. Here, as at many medieval religious foundations, the monks bred quality horses that were renowned further afield. This is clearly the origin of the breed name Einsiedler, which provided some of the foundation stock for the Swiss Warmblood. There appears to have been a tradition of small, hardy black horses that were known and used throughout Switzerland until the eighteenth century. However, the breed went through many changes. The first of these may have occurred when Switzerland began to supply cavalry horses for the French army, and breeding cavalry horses became a national effort. The use of Anglo-Norman mares along with an imported Yorkshire Coach Horse stallion brought about significant developments in the nineteenth century. However, despite a substantial horse population after WWII, horse breeding in Switzerland was heading for decline. Further development came through the use of Norman, Holstein and Irish mares at the National Stud in Avenches. The modern breed is greatly influenced by the stallions that were used during the 1950s. The three most influential were the Normandy horses Ivoire, Que d'Espair, and Orinate de Messil. Today, the primary influence is believed to be Anglo-Norman (so much so, that at one point the developing warmblood was known as the Swiss Anglo-Norman). Aladin, a Swedish warmblood, was also influential in the 1950s. 500 Swedish warmbloods were acquired by the Swiss government when the Swedish cavalry disbanded after WWII. Holstein stallions, Thoroughbreds and other breeds have also been used in the development of the Swiss Warmblood.
Swiss Warmbloods in equestrianism
Swiss Warmbloods are bred to be practical, good-natured riding horses. They are also used in harness. Potential breeding stock is tested, the stallions first at 3 ½ years old, and then at 5, when their jumping, cross-country, dressage and driving potential is assessed. The mares are tested at 3 years old. The performance of the parents is important to selection, too. Mares must have both parents registered as Swiss Warmbloods.