Horses for Sale in Bedfordshire
y
Anglo European Studbook
y
Show jumpers
y
Mare
y
Gray
y
Warmblood
Sort by
Date descending

b
H
e

Date descending
b

Date ascending
e

Price ascending
b

Price descending
e

Distance ascending
b

Distance descending
e

Breed ascending
b

Breed descending
e

Age ascending
b

Age descending
e

Height ascending
b

Height descending
Basic advertisements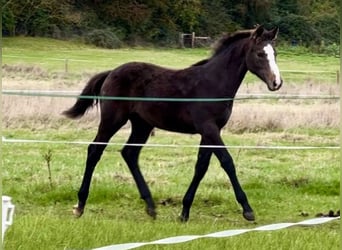 Stop looking and be found instead
With your personal request in search of the horse of your dreams.
Getting found
j

Describe yourself and your wishes

j

Receive your offer directly from certified buyers

j

Immediately online, duration of 90 days
Place a request now
Horses for sale in Bedfordshire - Find your dream horse near you
When it comes to buying horses, there are a few things to keep in mind to ensure that you are making a wise investment. Firstly, it's important to determine what type of horse you need, based on your riding experience, discipline, and goals. Do you need a horse for leisurely trail rides or competitive shows? Once you know what you're looking for, research the breed and bloodline to ensure that they are well-suited for your intended use.
When searching for horses for sale in Bedfordshire, it's important to have a clear idea of your budget and what you are willing to spend. Be wary of low-priced horses, as they may have underlying health or behavioral issues that can be costly to address later on. When you find a potential horse, take the time to visit them in person, observe their behavior, and ride them if possible. This will give you a better idea of their temperament and whether they are a good match for you.
Selling horses in Bedfordshire - Find a new owner for your horse
Selling a horse can be just as challenging as buying one. Start by determining a fair price for your horse based on their breed, age, training, and experience. Take clear and accurate photos and write a detailed description of their personality, training, and any special requirements they may have. This will help attract the right buyers who are a good fit for your horse.
When vetting potential buyers, ask for references and make sure they have the necessary experience and resources to care for your horse properly. Arrange for a trial period to ensure that the horse and buyer are a good match, and have a written contract in place to protect both parties.
What makes Bedfordshire so special
Bedfordshire is a county located in the east of England, known for its stunning countryside and historic architecture. It is home to many equestrian facilities, including riding schools, livery yards, and competition venues. Bedfordshire is also close to London, making it an ideal location for those who want to escape the hustle and bustle of the city and enjoy the peace and quiet of the countryside. The county is dotted with charming villages, market towns, and country parks, making it a popular destination for tourists and locals alike.
i