Horses for Sale in Colchester
y
Mustang (american)
y
Western horses
y
Breeding horses
y
Endurance horses
y
Western Pleasure
y
Stallion
y
Black
Sort by
Date descending

b
H
e

Date descending
b

Date ascending
e

Price ascending
b

Price descending
e

Distance ascending
b

Distance descending
e

Breed ascending
b

Breed descending
e

Age ascending
b

Age descending
e

Height ascending
b

Height descending
Basic advertisements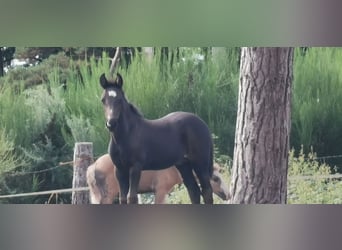 Stop looking and be found instead
With your personal request in search of the horse of your dreams.
Getting found
j

Describe yourself and your wishes

j

Receive your offer directly from certified buyers

j

Immediately online, duration of 90 days
Place a request now
Horses for Sale in Colchester - Finding Your Dream Horse Near You
If you're in the market for a horse in Colchester, there are a few things to keep in mind to make sure you find the perfect match. Firstly, consider your experience level as a rider and what kind of riding you plan on doing with your new horse. You'll want to find a horse that matches your skill level and riding goals, whether that's dressage, jumping, trail riding, or something else.
Next, take the time to visit potential horses in person and spend some time getting to know them. Observe their behavior and temperament, and don't be afraid to ask questions about their training and health history. It's also a good idea to have a veterinarian perform a pre-purchase exam to ensure the horse is in good health.
When browsing horses for sale in Colchester on ehorses, be sure to read each listing carefully and look for detailed information and clear photos. Communicate with the seller to get a better understanding of the horse's personality, history, and any potential issues or concerns.
Selling Horses in Colchester - Finding a New Owner for Your Horse
If you're looking to sell your horse in Colchester, there are also some important factors to consider. First and foremost, make sure your horse is in good health and well-trained. Consider hiring a professional trainer or rider to work with your horse before listing them for sale to ensure they're in top condition.
When creating a listing on ehorses, be sure to provide plenty of details about your horse, including their age, breed, training, and any special talents or achievements. Clear, high-quality photos and videos can also help attract potential buyers and showcase your horse's strengths.
Be prepared to communicate with interested buyers and answer any questions they may have. Once you've found a buyer, make sure to have a clear contract in place outlining the terms of the sale and any conditions or expectations.
Specifics and Facts about the City of Colchester
Located in Essex, Colchester is known for its rich history and vibrant cultural scene. As Britain's oldest recorded town, Colchester boasts a number of historic landmarks and attractions, including the impressive Colchester Castle and the ruins of St. Botolph's Priory.
In addition to its historical significance, Colchester is also home to a thriving arts community, with numerous galleries and theaters showcasing local talent. And with its proximity to the coast and scenic countryside, it's a great place for horse lovers to explore the outdoors and enjoy equestrian activities.
Overall, if you're looking for horses for sale in Colchester, ehorses is a great place to start your search. Just remember to take your time, do your research, and communicate openly with buyers or sellers to ensure a smooth and successful transaction.
i