Horses for Sale in Dorset
y
Draft Horse
y
Hunter horses
y
Show jumpers
y
Eventers
y
Show horses
y
Gelding
y
Bay
Sort by
Date descending

b
H
e

Date descending
b

Date ascending
e

Price ascending
b

Price descending
e

Distance ascending
b

Distance descending
e

Breed ascending
b

Breed descending
e

Age ascending
b

Age descending
e

Height ascending
b

Height descending
Basic advertisements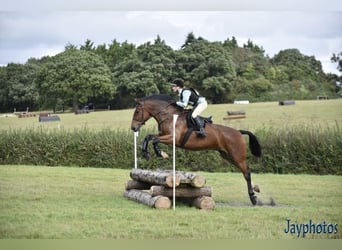 Stop looking and be found instead
With your personal request in search of the horse of your dreams.
Getting found
j

Describe yourself and your wishes

j

Receive your offer directly from certified buyers

j

Immediately online, duration of 90 days
Place a request now
Horses for sale in Dorset - Find your dream horse near you
When searching for horses for sale in Dorset, it's important to know what to look for to find your dream horse. The first thing to consider is your level of experience as a rider. You'll want to find a horse that matches your skill level, as well as your personality and riding style. If you're a beginner, look for a horse that is calm and well-trained. If you're an experienced rider, you may want a more challenging horse that will push your skills to the next level.
Another important factor to consider is the horse's age and breed. Younger horses require more training, but they can be a great investment for the future. On the other hand, older horses may be more experienced and require less training, but they may have health issues to consider. It's also important to research the breed of the horse you're interested in to make sure it suits your needs and preferences.
Selling horses in Dorset - Find a new owner for your horse
If you're looking to sell a horse in Dorset, there are a few things to keep in mind. The first step is to make sure your horse is healthy and well-trained. Potential buyers will want to see the horse in action, so make sure it's ready to ride when they come to see it. You'll also want to take good photos and videos to showcase your horse's best qualities.
When advertising your horse for sale, be honest about its abilities and any health issues it may have. You'll want to attract buyers who are a good match for your horse, so be specific about its breed, age, and training level. You can advertise your horse for sale on online marketplaces like ehorses, which is a great way to reach a wide audience.
What makes Dorset so special
Dorset is a beautiful county in southern England, known for its stunning coastline and rolling hills. It's home to a number of historic towns and landmarks, including the Jurassic Coast and Corfe Castle. The area is also famous for its local food and drink, including Dorset cider and seafood.
In addition to its natural beauty and cultural attractions, Dorset is a great place to keep horses. There are plenty of riding schools and equestrian centers in the area, as well as miles of bridleways and hacking routes to explore. With its mild climate and lush countryside, Dorset is the perfect place to own a horse and enjoy the great outdoors.
i