y
Mustang (american)
y
Western horses
y
Breeding horses
y
Endurance horses
y
Western Pleasure
y
Stallion
y
Black
Sort by
Date descending

b
H
e

Date descending
b

Date ascending
e

Price ascending
b

Price descending
e

Distance ascending
b

Distance descending
e

Breed ascending
b

Breed descending
e

Age ascending
b

Age descending
e

Height ascending
b

Height descending
Basic advertisements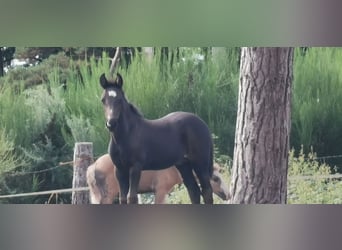 Stop looking and be found instead
With your personal request in search of the horse of your dreams.
Getting found
j

Describe yourself and your wishes

j

Receive your offer directly from certified buyers

j

Immediately online, duration of 90 days
Place a request now
Horses for sale in Essex - Find your dream horse near you
If you are looking for the perfect horse in Essex, there are a few things to consider. Firstly, it is important to think about your individual needs and level of experience with horses. Choosing a horse with the right temperament and suitable for your level of experience is crucial for ensuring a successful relationship between the rider and the horse.
Secondly, it is important to search in a variety of places, including online listings, specialised websites and even local stables. Meeting the horse in person is crucial to assess its capabilities and behaviour. This way, you can also have the opportunity to ask questions about the horse's health status and care needs.
Additionally, it is important to consider the price. While there are many factors that influence the price of a horse, its value should always be in line with its level of experience and performance. Moreover, it is essential to ensure that all documents are in order and that there are no legal issues related to the purchase of the horse.
Selling horses in Essex - Find a new owner for your horse
If you have a horse to sell in Essex, there are a few things to consider to find the right buyer. Firstly, it is important to advertise the horse in many places, including online listings, specialised websites and even social media.
It is essential to provide accurate details about the horse, including its performance, temperament, history and care needs. This way, buyers can make an informed decision and understand if the horse is suitable for their needs.
Furthermore, it is important to set a fair and realistic price for the horse. While it is possible to get a higher price for a higher-quality horse, the price should be in line with the horse's performance and experience.
What makes Essex so special
Essex is a county in the east of England known for its stunning coastline, rich history and vibrant culture. The county is home to a wide range of landscapes, from quaint villages to bustling towns, making it a diverse and exciting place to live or visit.
Essex also has a strong equestrian community, with many stables and riding schools located throughout the county. It is a popular destination for horse enthusiasts, with many events and competitions taking place throughout the year.
Overall, Essex offers a unique blend of history, culture and natural beauty, making it a special place to live, work and ride horses.
i