Horses for Sale in Hertfordshire
y
Warmblood
y
Mustang (american)
y
Anglo European Studbook
y
Show jumpers
y
Western horses
y
Breeding horses
y
Endurance horses
Sort by
Date descending

b
H
e

Date descending
b

Date ascending
e

Price ascending
b

Price descending
e

Distance ascending
b

Distance descending
e

Breed ascending
b

Breed descending
e

Age ascending
b

Age descending
e

Height ascending
b

Height descending
Basic advertisements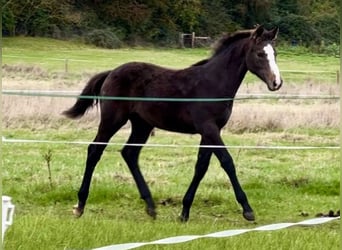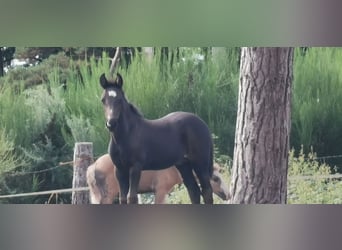 Stop looking and be found instead
With your personal request in search of the horse of your dreams.
Getting found
j

Describe yourself and your wishes

j

Receive your offer directly from certified buyers

j

Immediately online, duration of 90 days
Place a request now
Horses for sale in Hertfordshire - Find your dream horse near you
When buying a horse, it's important to consider your experience level and what you plan to do with the horse. Are you looking for a horse to compete with, or one to trail ride on weekends? Do you want a horse with a lot of energy or one that's more laid back? Make sure to do your research on the breed, age, and temperament of the horse you're interested in. It's also important to have a veterinarian examine the horse before purchasing. This can help you identify any potential health issues and give you an idea of the horse's overall health. When looking for horses for sale in Hertfordshire, consider browsing online marketplaces like ehorses. This can give you a better idea of the horses available in the area and their prices. You can also connect with local equestrian groups or trainers who may know of horses for sale that aren't listed online.
Selling horses in Hertfordshire - Find a new owner for your horse
When selling a horse, it's important to be honest about the horse's temperament and any health issues. Take good photos and videos of the horse and be sure to include a detailed description in your listing. You may also want to consider working with a professional trainer to help prepare the horse for sale and show potential buyers what the horse is capable of. Again, online marketplaces like ehorses can be a great way to reach a larger audience of potential buyers. Be prepared to answer questions and provide additional information about the horse to interested parties.
What makes Hertfordshire so special
Hertfordshire is a county located in the south of England, just north of London. It's known for its beautiful countryside and rich history, including its role in the Roman occupation of Britain. Today, Hertfordshire is a popular destination for horse enthusiasts, with a variety of equestrian events and activities taking place throughout the year. In addition to its equestrian offerings, Hertfordshire is home to a number of historic sites, parks, and gardens. Visitors can explore the ruins of St. Albans Cathedral, stroll through the gardens of Knebworth House, or take in the sights and sounds of the countryside.
i