Horses for Sale in Norfolk
y
Mustang (american)
y
Western horses
y
Breeding horses
y
Endurance horses
y
Western Pleasure
y
Stallion
y
Black
Sort by
Date descending

b
H
e

Date descending
b

Date ascending
e

Price ascending
b

Price descending
e

Distance ascending
b

Distance descending
e

Breed ascending
b

Breed descending
e

Age ascending
b

Age descending
e

Height ascending
b

Height descending
Basic advertisements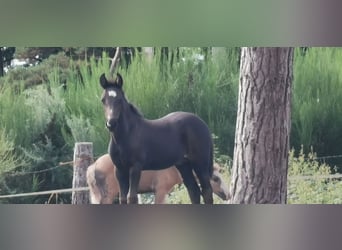 Stop looking and be found instead
With your personal request in search of the horse of your dreams.
Getting found
j

Describe yourself and your wishes

j

Receive your offer directly from certified buyers

j

Immediately online, duration of 90 days
Place a request now
Horses for sale in Norfolk - Find your dream horse near you
When looking for horses for sale in Norfolk, there are several factors to consider. The first and most important is your riding experience and skill level. It's crucial to find a horse that matches your riding ability and can help you progress in your training.
Next, you should consider the horse's age, breed, and temperament. A younger horse may require more training and care, while an older horse may have health issues. Breeds can also vary in terms of temperament and suitability for different riding disciplines.
It's also essential to have a veterinarian perform a pre-purchase exam before finalizing the sale. This exam can identify any underlying health issues that may affect the horse's ability to perform and can save you from expensive vet bills in the future.
Selling horses in Norfolk - Find a new owner for your horse
If you are looking to sell your horse in Norfolk, there are several steps you can take to make the process smoother. The first is to ensure your horse is in good health and well-trained. A well-groomed and well-trained horse is more likely to attract potential buyers.
It's also crucial to price your horse realistically. Do some research on what similar horses are selling for in the area, and set a fair price that reflects your horse's age, breed, and training.
When advertising your horse for sale, be sure to include plenty of photos and detailed information about the horse's personality, training, and any accomplishments it has had. This information can help potential buyers make an informed decision about whether the horse is a good match for them.
What makes Norfolk so special
Norfolk is a county located in the East of England, known for its stunning coastline, countryside, and historic cities. With over 200 miles of coastline, Norfolk is home to some of the most beautiful beaches in the UK. It is also home to the famous Broads National Park, a unique wetland area with over 120 miles of navigable waterways.
Norfolk is also steeped in history, with medieval castles, cathedrals, and market towns scattered throughout the county. The city of Norwich, the county town of Norfolk, is a vibrant cultural hub with a rich history and a thriving arts scene.
i