Horses for Sale in Rayleigh
y
Mustang (american)
y
Western horses
y
Breeding horses
y
Endurance horses
y
Western Pleasure
y
Stallion
y
Black
Sort by
Date descending

b
H
e

Date descending
b

Date ascending
e

Price ascending
b

Price descending
e

Distance ascending
b

Distance descending
e

Breed ascending
b

Breed descending
e

Age ascending
b

Age descending
e

Height ascending
b

Height descending
Basic advertisements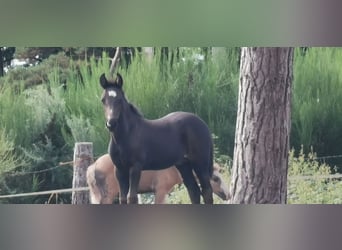 Stop looking and be found instead
With your personal request in search of the horse of your dreams.
Getting found
j

Describe yourself and your wishes

j

Receive your offer directly from certified buyers

j

Immediately online, duration of 90 days
Place a request now
Horses for sale in Rayleigh - finding your dream horse near you
Are you looking for a new equine partner in the Rayleigh area? Buying a horse is a significant investment of time, money, and emotion, so it's essential to consider all the factors when making a purchase. Firstly, it's important to determine what you want to do with your horse, whether it's for riding, showing, or simply as a companion. This will help narrow down your search and make sure you find a horse that suits your needs.
When buying a horse, it's also important to consider its age, breed, temperament, and health history. Older horses may be more experienced and reliable, but they may also have health issues that require special care. Younger horses may have more energy and potential, but they may need more training and patience. It's also important to evaluate the horse's conformation, movement, and overall condition.
Another critical factor to consider is the horse's training level. If you're an experienced rider, you may be able to handle a green or untrained horse. Still, if you're a beginner, it's best to look for a well-trained horse that can help build your confidence and skills.
Selling horses in Rayleigh - finding a new owner for your horse
If you're a horse owner in Rayleigh looking to sell your equine partner, there are several factors to consider. Firstly, it's important to prepare your horse for sale by ensuring they are in good health, well-fed, and groomed. You should also have all the necessary documentation, including the horse's registration papers, veterinary records, and any relevant training or competition records.
When advertising your horse for sale, it's important to be honest and transparent about their age, breed, temperament, and training level. Potential buyers will appreciate your honesty and be more likely to consider your horse if you present them with accurate information. You should also take good quality photos and videos of your horse to showcase their best qualities and provide a clear representation of their appearance and abilities.
Specifics and facts about the city of Rayleigh
Rayleigh is a town and civil parish in Essex, England, located approximately 32 km east of London. The town has a rich history dating back to the Roman period, and there are several historic landmarks in the area, including the 14th-century Rayleigh Castle and Holy Trinity Church.
Rayleigh is also home to several parks and nature reserves, including King George's Playing Field, Sweyne Park, and Hockley Woods, providing plenty of opportunities for outdoor activities and horse riding.
In conclusion, whether you're buying or selling horses in Rayleigh, it's important to consider all the factors involved and make informed decisions. By doing your research and working with reputable sellers, you can find your dream horse or a new owner for your equine partner in this beautiful part of Essex.
i