Horses for Sale in Somerset
y
Gelding
y
German Sport Horse
y
Draft Horse
y
Dressage horses
y
Hunter horses
y
Show jumpers
y
Eventers
Sort by
Date descending

b
H
e

Date descending
b

Date ascending
e

Price ascending
b

Price descending
e

Distance ascending
b

Distance descending
e

Breed ascending
b

Breed descending
e

Age ascending
b

Age descending
e

Height ascending
b

Height descending
Basic advertisements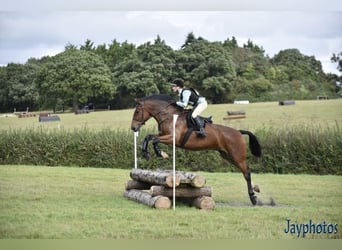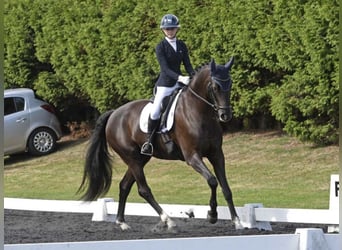 Stop looking and be found instead
With your personal request in search of the horse of your dreams.
Getting found
j

Describe yourself and your wishes

j

Receive your offer directly from certified buyers

j

Immediately online, duration of 90 days
Place a request now
Horses for sale in Somerset - Find your dream horse near you
Are you looking for the perfect horse to add to your family? With so many options out there, it can be challenging to know where to start. One excellent place to look is Somerset, a county in southwest England known for its beautiful landscapes and equestrian culture. When searching for horses for sale in Somerset, there are several factors to consider.
First, it's essential to decide what type of horse you want. Do you plan to ride competitively, or do you prefer a leisurely trail ride? Are you looking for a specific breed, age, or gender? These factors can help narrow down your search and make it easier to find your dream horse.
Once you have an idea of the type of horse you want, it's crucial to consider its health and temperament. You'll want to ask the seller about the horse's vaccination history, any medical conditions or injuries, and its overall behavior. A vet check is always a good idea before purchasing a horse to ensure its soundness.
Finally, it's essential to think about the logistics of buying a horse in Somerset. How far are you willing to travel to see the horse? Will you need transportation for the horse once you purchase it? These are essential details to consider when looking for horses for sale in Somerset.
Selling horses in Somerset - Find a new owner for your horse
If you're a horse owner looking to sell your horse in Somerset, there are several factors to consider. First and foremost, it's important to be honest about your horse's health, behavior, and any training it has had. Providing accurate information upfront can help ensure a smooth and successful sale.
It's also essential to price your horse appropriately. Researching the market and comparable horses can give you a better idea of what price to set. Consider any training or accomplishments your horse has had and adjust the price accordingly.
When it comes to Find a buyer, online marketplaces like ehorses can be a great resource. Be sure to provide clear and detailed information about your horse, including photos and videos. Respond promptly to any inquiries and be willing to answer any questions a potential buyer may have.
What makes Somerset so special
Somerset is a county known for its rolling hills, charming villages, and rich history. It's home to several notable attractions, including Glastonbury Tor, Cheddar Gorge, and the city of Bath. Somerset is also famous for its cider, cheese, and, of course, its equestrian culture. With miles of bridleways and stunning countryside, it's a horse lover's paradise.
In conclusion, if you're looking for horses for sale in Somerset or hoping to sell your horse in this beautiful county, there are several factors to consider. By taking the time to research, be honest, and provide detailed information, you can ensure a successful and happy sale. And while you're in Somerset, be sure to take in the sights and sounds of this stunning region.
i