Horses for Sale in Suffolk
y
Mustang (american)
y
Western horses
y
Breeding horses
y
Endurance horses
y
Western Pleasure
y
Stallion
y
Black
Sort by
Date descending

b
H
e

Date descending
b

Date ascending
e

Price ascending
b

Price descending
e

Distance ascending
b

Distance descending
e

Breed ascending
b

Breed descending
e

Age ascending
b

Age descending
e

Height ascending
b

Height descending
Basic advertisements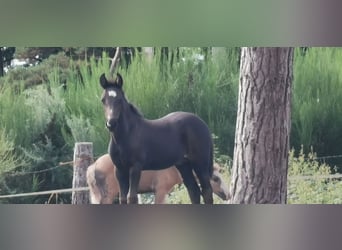 Stop looking and be found instead
With your personal request in search of the horse of your dreams.
Getting found
j

Describe yourself and your wishes

j

Receive your offer directly from certified buyers

j

Immediately online, duration of 90 days
Place a request now
Horses for sale in Suffolk - Find your dream horse near you
If you're in the market for a new equine companion, Suffolk is a great place to start your search. With its picturesque countryside and abundance of equestrian facilities, you're sure to find your dream horse in no time. However, buying a horse is a big decision and requires careful consideration. Here are some things to keep in mind when looking for horses for sale in Suffolk:
Experience: Consider your own level of experience and what type of horse would suit you best. For instance, a novice rider would be better suited to a calm, well-trained horse, while a more experienced rider may prefer a challenging, high-energy horse.
Health: Always inspect a horse's health before buying. Look for any signs of illness, such as coughing or discharge from the eyes or nose. Also, make sure the horse is up to date on vaccinations and has had regular veterinary check-ups.
Temperament: A horse's temperament can make or break the relationship between rider and horse. Spend some time with the horse before buying to assess its temperament and see if it's a good match for you.
Selling horses in Suffolk - Find a new owner for your horse
If you're looking to sell a horse in Suffolk, there are a few things you should keep in mind to ensure you find the right buyer:
Advertising: Advertise your horse on a reputable online marketplace, such as ehorses, to get the best exposure. Make sure to include detailed information about the horse's breed, age, temperament, and any training or competition experience.
Price: Set a fair price for your horse based on its age, breed, training, and other factors. Do some research on similar horses for sale in Suffolk to get an idea of what the going rate is.
Vet checks: It's a good idea to have your horse checked by a veterinarian before putting it up for sale. This will give potential buyers peace of mind knowing the horse is in good health.
What makes Suffolk so special
Suffolk is known for its rich history, beautiful landscapes, and thriving equestrian community. From the historic towns of Bury St Edmunds and Ipswich to the stunning coastline and countryside, Suffolk has something for everyone. Horse lovers will appreciate the many equestrian facilities and events in the area, including the Suffolk Horse Society and the annual Suffolk Show. With its unique blend of tradition and modernity, Suffolk is a truly special place to live and work.
i