Never miss horse ads again!
With your personal eMail search request you will be informed regularly about new horse ads that are conform to your search criteria.
H
Sort by
Date descending

b
e

Date descending
b

Date ascending
e

Price ascending
b

Price descending
e

Breed ascending
b

Breed descending
e

Age ascending
b

Age descending
e

Height ascending
b

Height descending
Page-1-Ad
With this option your advertisement will be extra advertised on the top page of search results. It will be listed above the regular search results.
In addition, interested parties can directly see more information. This significantly increases the number of potential buyers.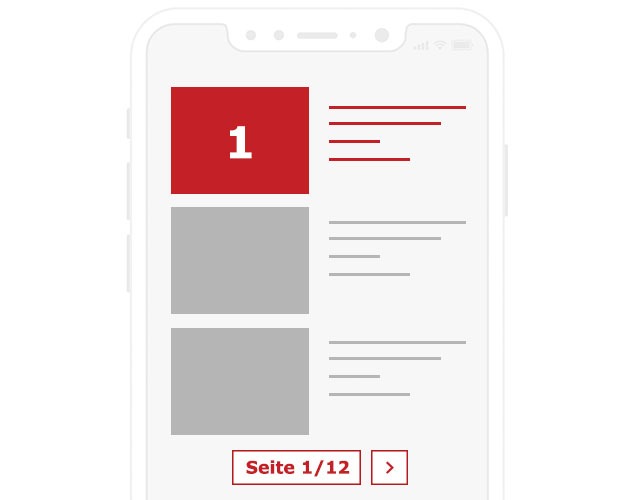 Basic advertisements
New
Being found rather than looking for
with your personal request to your desired horse.
to be found
j

Describe yourself and your wishes

j

receive your offer directly from certified buyers

j

immediately online, duration of 90 days
Place a request now
H
Jette Malthe-Bruun

(1)
Gerty Tynan

(3)
ACE Group Inc.

(1)
Latvian Horse Breeding Association

(1)
Denmark

(1)
Germany

(2)
Ireland

(4)
Latvia

(1)
Spain

(1)
United Kingdom

(3)
Multiple choice
Companion

(1)
School Horse / Pony

(2)
Therap. Purposes

(2)
For Beginners

(3)
Broken-in

(2)
Lunged

(1)
Ground Work

(1)
safe on the roads

(2)
Allrounder

(2)
Weight Carrier

(3)
loads easily

(4)
Vet-Check

(1)
Halter accustomed

(1)
Barefoot

(1)
Stands for the farrier

(3)
Suitable for children

(3)
Directly from the breeder

(1)
incl. Equidenpass

(2)
No eczema

(2)
Standard seller

(8)
premium seller

(4)
Refine your search
Incl. video

(4)
Page-1-Ad

(4)
Hide auction horses

(12)
Online since
yesterday

(1)
2 days

(2)
3 days

(3)
1 week

(5)
2 weeks

(6)
Use and characteristics of cobs
A cob is really a type of horse, rather than a breed, so there's plenty of choices when looking to buy a cob. Welsh Section D cobs are one of the exceptions, as they are a recognised breed and this is usually mentioned by anyone planning to sell a cob. Cobs come in many colours, though the "little black cob" has always been a popular type, as are grey, chestnut and coloured cobs. Show cobs, as the name suggests, have excellent conformation and have classes dedicated to them at major horse shows, particularly in the UK. For the show ring, they are divided into three classes by height and weight. The largest, known as Maxi cobs, are frequently shown hogged, to emphasise the strong neck with its distinctive crest. Today, cobs also participate in dressage, cross-country and all other mainstream equestrian activities, with great success too. In fact, they're usually very easy to keep, intelligent and willing.
Origin and history of breeding cobs
Since the word "cob" probably derives from a Middle English term for something round, it's not surprising that cobs are rounded too. It's thought they are the descendants of rouncies, one of the riding horse types of the medieval period, the name deriving from the Latin "runcinus". These were the versatile, hardy riding horses that squires and men-at-arms rode, rather than the expensive warhorses of the knights. Today, definitions of cobs vary from country to country, which is why it's important to have as accurate a description as possible in order to sell a cob. The Welsh cob, also known as the Welsh Section D, is a recognised breed with its own international registries. In recent years a breed registry has been set up in the UK and Ireland for gypsy or traditional cobs, which are often coloured (piebald or skewbald). A similar registry exists in the USA, where they are called Gypsy Vanners. These coloured cobs often have full feathers on the legs and flowing manes and tails.
Suitability of cobs
On the whole, their strength and hardiness make many cobs an excellent choice for adult riders, whether novice or experienced. They are usually low-maintenance and easy to keep at grass. However, because they are what is known as "good doers" that thrive on very little food, their grazing should not be too rich and they need regular exercise. They're not all novice rides either, so it's important to know everything about them before purchasing. Some cobs may look deceptively quiet but they can be "turbo-charged"! Coloured cobs with naturally long feathers can need special care, as they sometimes suffer from greasy conditions of the leg requiring regular treatment. Bearing this in mind, a cob can make the best of partners for many happy, healthy years of fun activities, from pleasure riding to competing at high levels.